Local
This Cambridge high school student reviewed every MBTA bus route over four years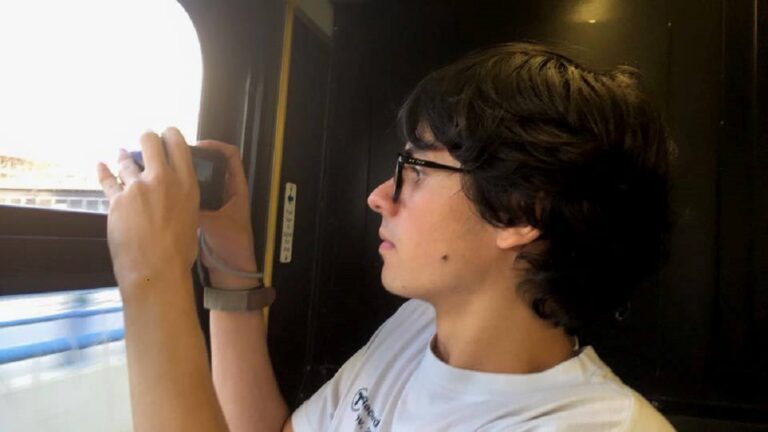 After almost four and a half years, Miles Taylor posted his last MBTA bus review on Saturday. The review covered the 195, a route even Taylor didn't know about until a commenter mentioned it. Once a day the bus travels from Lemuel Shattuck Hospital to Park Street to provide transportation to people leaving rehab and shelter programs at the hospital and Pine Street Inn.
"This route is a really nice shuttle for discharged people," the 17-year-old high school senior wrote in his review. "It was right on time, and the one trip schedules perfectly with the discharge time from the Pine Street Inn."
Taylor started his blog, "Miles on the MBTA" in 2013. He was inspired by another blog, "The T Adventure," and posted his first review on January 19. The decision to review every route came later, he said, though he's not sure when.
"Thirteen year old me kind of wanted to [review routes] too," he said. "I had no real intention at first."
The blog now has a following, with 833 likes on Facebook and routine commenters. Almost 10,000 people viewed the blog on Monday.
"Congratulations!" one commenter wrote. "I've wanted to do this for years, but I never shall. You're my hero!"
As the blog's readership has grown, Taylor's methods have actually become less formal. While he's now taking photos with a digital camera instead of a Nintendo 3DS, he's stopped taking formal notes during his rides. Instead, he takes a lot of pictures and uses Google Maps to confirm the locations while writing.
"There was a period where I was taking notes about the ridership but it just led to really boring posts," he said.
He also didn't start planning the order of his rides until there were only a handful left. Instead, he chose routes that seemed interesting at the moment, or were conveniently timed, he said.
Now, Taylor is interested in turning his love of public transit into a career. He attended the UMass Summer Transportation Institute in July, and reviewed many of the bus routes in and around Amherst while he was there. Those reviews take into account the different priorities of a more suburban system.
"The R41 is an important route, even though it may not have all that much ridership," he wrote in one Pioneer Valley Transit Authority review. "It still provides a useful connection from Northampton to the Community College, and actually, it's the only direct route from Northampton to the Holyoke Mall too."
With the bus routes finished, Taylor will continue to review MBTA subway and commuter rail stations and other transit systems. He also hopes to keep attending MBTA events like the Bus Roadeo, an annual competition for bus drivers.
"This is what I want to do: urban planning, transportation planning, something like that," he said. "It's really amazing."