Local
Gasoline, bug spray ingredient found on Vanessa Marcotte's body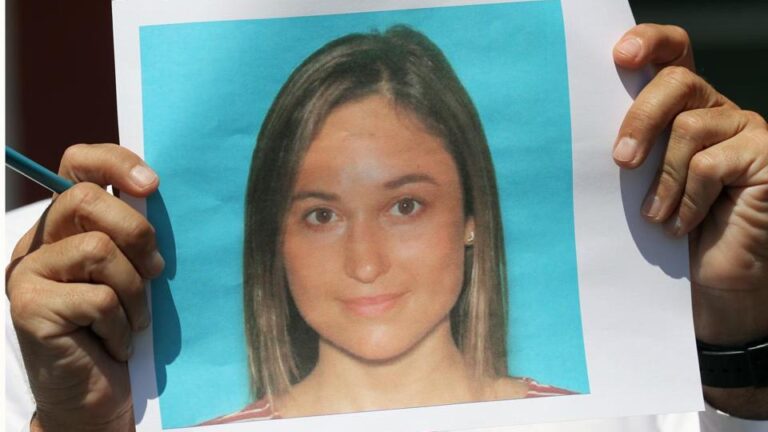 A hair tie and socks found on Vanessa Marcotte's body tested positive for gasoline and DEET, a common ingredient in bug spray, according to new court documents.
The search warrant affidavit, filed in Worcester District Court Monday, notes that gasoline is a "common accelerant used to attempt to destroy evidence.'' The details were first reported by MassLive.com.
Marcotte, a 27-year-old Google account manager who lived in New York City, was visiting her mother in Princeton, Mass. on Aug. 7, 2016 when she went out for a walk. Her battered and burned body was found in the woods a half-mile from her mother's house.
In June, Angelo Colon-Ortiz, 31, of Worcester, was charged with Marcotte's murder and ordered held on $10 million bail. He has pleaded not guilty.
Colon-Ortiz was arrested in April after his DNA matched the profile that investigators had put together from samples taken from Marcotte's body.
Prosecutors have said they believe Colon-Ortiz was working in the Princeton area at the time of the killing. Colon-Ortiz is next due in court on Oct. 5.
According to the search warrant, Marcotte was reported missing around 3 p.m. on the Sunday afternoon. She had left her mother's home for a walk around 1:15 p.m. but never returned. Her mother had planned to drive her to Cambridge to catch a 4:30 p.m. bus back to New York.
Around 8:30 p.m., her body was found face up in the woods, about 100 feet off a road. She had sustained trauma to her head and her hands and feet had been burned, presumably in an attempt to destroy DNA evidence, police wrote in the affidavit.
She was found wearing only a sports bra. Her other clothing was not found, except for one sneaker. Her cellphone was also not found.
Prosecutors say Colon-Ortiz's DNA was found underneath Marcotte's fingernails.
In March, a State Trooper saw a dark SUV matching the description of a vehicle that had been seen in the area at the time of Marcotte's killing. He took down the license plate, which traced to Colon-Ortiz. The next day, investigators spoke with Colon-Ortiz at his Worcester apartment. Colon-Ortiz said his wife was the primary driver of the SUV, a 2008 Ford Escape, and denied spending time in Princeton. He told investigators he could not recall his whereabouts on Aug. 7. He volunteered his DNA.
In the affidavit, investigators sought permission to search Colon-Ortiz's apartment.