Local
Nathan Carman made 'suspicious' fixes to boat before it sank, attorneys say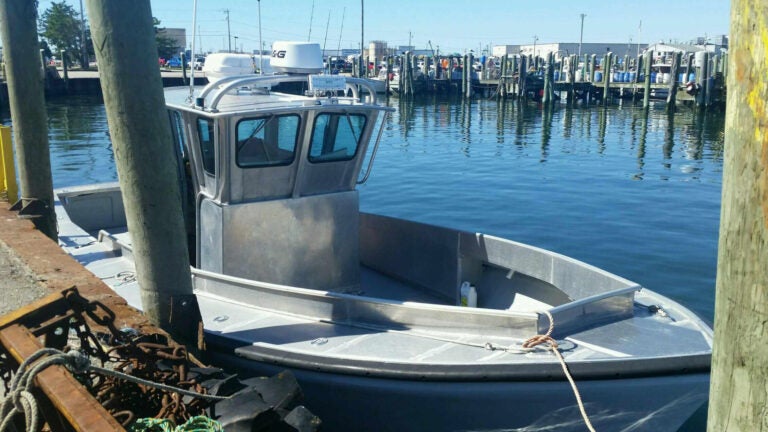 Nathan Carman, the Vermont man at the center of separate probes into the shooting death of his wealthy grandfather and presumed death of his mother, made "suspicious structural alterations'' to his boat before its "curious sinking'' with his mother on board, lawyers for the vessel's insurer said Monday.
The statements came in a legal filing by attorneys for National Liability and Fire Insurance Co. The company and another group that sold the policy want a federal judge in Rhode Island to declare Carman's insurance claim on the boat invalid.
Carman's lawyers did not immediately respond to a request for comment Monday morning.
Attorneys for the insurer are continuing to turn up the heat on Carman, whom they claim is refusing to answer questions pertaining to the company's review of the September 2016 sinking.
Carman's attorneys contend the inquiries are not relevant to their client's insurance claim on the vessel.
In Monday's filing, the insurer's lawyers asked a judge to compel Carman to certify the accuracy of a transcript of his prior deposition, or cite passages he believes are not accurate.
"With missing evidence, including Nathan Carman's mother and his suspicious structural alterations and repairs to his boat, plus its most curious sinking off the continental shelf, defendant's pre-litigation testimony on these topics is critical evidence here,'' the filing said. "Plaintiffs respectfully request that the Court grant this second motion to compel discovery from defendant regarding the truth and accuracy of his transcribed testimony.''
Carman, 23, was the last person to see his grandfather, the multimillionaire developer John Chakalos, and his mother, Linda Carman, alive. Chakalos was shot to death in his Connecticut home in December 2013, and Linda Carman went overboard from the sinking boat in September 2016 after it had launched from Point Judith, R.I.
Law enforcement officials continue to investigate both deaths. No one has been charged criminally in either case, though police have labeled Nathan Carman a person of interest in the slaying of Chakalos, who left behind a $44 million estate that went to Chakalos's children, including Linda Carman.
That cash is the subject of another ongoing legal battle.
In a civil suit pending in New Hampshire, attorneys for Chakalos's three surviving daughters are asking a probate court overseeing his estate to "declare that the murderer was Nathan Carman — John's grandson, their nephew — and that Nathan committed this heinous act out of malice and greed,'' records show.
The suit also alleges that Carman is the prime suspect in his mother's disappearance. Carman has denied killing his grandfather and mother.
Police have said Carman may have made repairs to his 31-foot aluminum boat that made it unsafe before he and his mother set out on their ill-fated trip. Carman has insisted he thought the boat was seaworthy and that it sank suddenly while he and his mother were fishing about 100 miles offshore. Carman was rescued a week later on a life raft about 115 miles off Martha's Vineyard.