Local
These sleek images show what 'Amazon Downs' could look like in Boston
The city has landed on the retail giant's list of 20 final contenders for its new North American headquarters.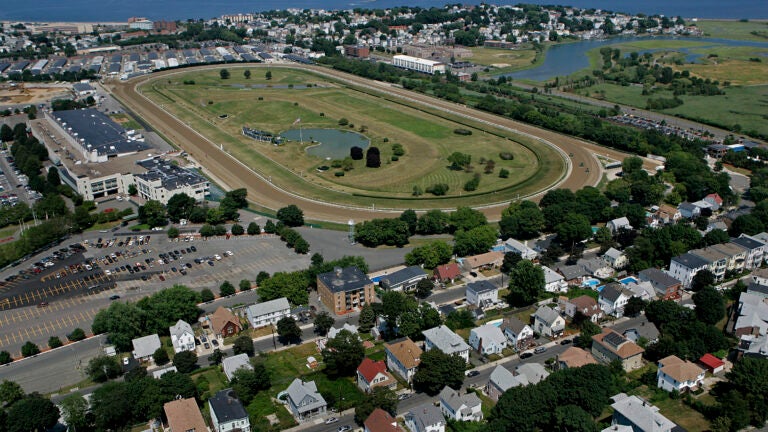 Amazon announced Thursday that it has winnowed its list of final contenders for its new North American headquarters to 20 cities and regions, including Boston.
Boston released its bid for Amazon's new North American headquarters in October, presenting its case for why the retail giant should settle in the Bay State's capital.
In the 218-page document, Suffolk Downs is presented as the city's site of choice for Amazon's so-called second headquarters. The site in East Boston is already slated for mixed-use development, the city says, and the 161-acre area has a single owner, HYM Investment Group.
Retail, the city suggests, will be clustered in four areas on the campus, and there will be 40 acres of open space, including a public common, playing fields, and an outdoor performance theater. Five hotels and up to 10,000 housing units "of all shapes and sizes" are also being planned in addition to the 8 million square feet of office space for Amazon.
Take a look at how Boston is envisioning the site with the renderings from the bid below: