Local
'I'm so lucky to be alive right now': Students at Worcester's drug-recovery high school recount battles with addiction
Nightline spent a year following the struggles of several students at Rockdale Recovery High School, and aired its powerful broadcast this week.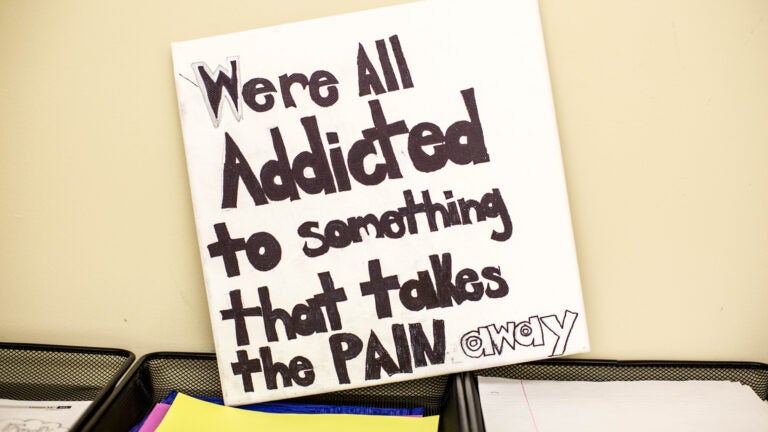 Teenagers enrolled at a Worcester drug-recovery high school are sharing their battles with addiction with the rest of the country in powerful report that aired on ABC's Nightline.
Reporters for the television program spent a year following students enrolled at Rockdale Recovery High School, where the students must remain sober in order to stay at the school. The Nightline report tracked the day-to-day struggles the students faced while trying to overcome their addictions.
Drea, a 16-year-old who said she used to play sports before she began using heroin for about a year, was introduced to the drug by a family member. At first, she said using heroin made her feel self-confident and she'd use every weekend. But then things changed, she said:
I started to go through withdrawals. I would just be kind depressed and upset. And I'd be like, I need more, I can't deal with this. I know what I'm doing is wrong. I know that this drug is killing people every single day. But I didn't care because I was, like, trapped. That's how I felt.
During the course of reporting the story, Drea relapses after being sober for several months.
"I'm so lucky to be alive right now," she told Nightline. "I know it's a problem but I still want to use."
High school student, 16, describes her struggle with heroin

Rockdale Recovery High School in Massachusetts only has one main entrance requirement for its students: They have to be addicts. Nightline spent one year documenting their struggle through sobriety, including 16-year-old Drea, who says she's been using heroin for a year. A special edition of Nightline tonight at 12:35am ET

Posted by Nightline on Thursday, November 2, 2017
It's a struggle all of the students describe, but Susan Strong, Rockdale's principal, said she'll never give up on them.
"It's not like a typical school," Strong said. "When you're dealing with life and death every day, the triumphs are the greatest high ever, but the tragedies gut you."
One of the school's former students, a 19-year-old named Harry who describes himself as an "intravenous heroin user," told Nightline his goal is to stay alive. He almost died of an overdose in December 2015 and has been in and out of rehab since then.
"I don't want to use," he said. "I just can't stop."
You can watch segments from the report on Nightline's Facebook page.