Local
11 Berklee faculty members terminated in recent years for sexual misconduct, president says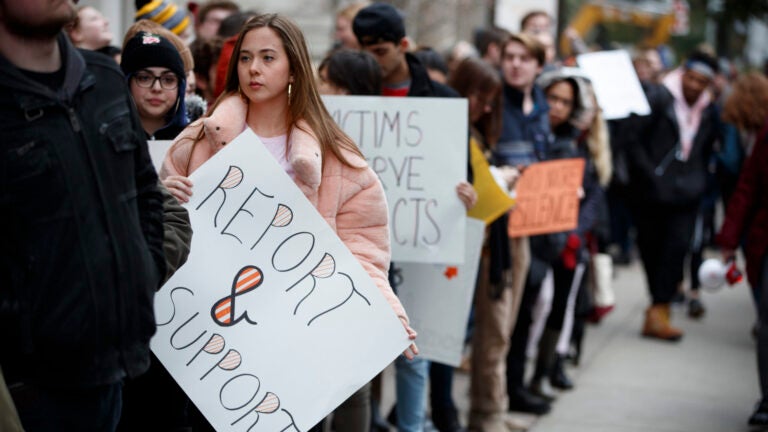 Berklee College of Music has terminated 11 faculty members over the past 13 years due to behavior related to sexual misconduct, school president Roger Brown said Monday at an open forum on the issue, according to The Boston Globe.
Hundreds of Berklee students marched down Boylston Street on Monday to the school's performance center, where Brown held the forum in response to a Globe report last week that uncovered an alleged "culture of blatant sexual harassment" at the college. In addition to this alleged culture, at least three male professors had been allowed to quietly leave the school since 2008 after students reported sexual misconduct, according to the report.
At Monday's event, Brown apologized to students who have been assaulted, calling the misconduct of faculty "not an insignificant issue," the Globe reported.
Berklee student Michela McDonagh organized Monday's "Berklee Walk-Out/Sit-In Against Sexual Assault" as a non-violent, silent protest following the Globe story last week. Members of the Berklee community had planned to walk out of classrooms at 12:40 p.m., prior to the forum.
A Change.org petition created after the Globe story asks the public to sign "to let Berklee administration know that you want them to properly address these allegations."
More than 4,300 people had signed the online petition as of Monday morning.
Berklee administrators said in a statement last week that the school has rigorous policies and procedures to deal with claims of sexual harassment.
The school could not immediately be reached for comment on Monday.