Local
MBTA pushes for more bus-only lanes around Boston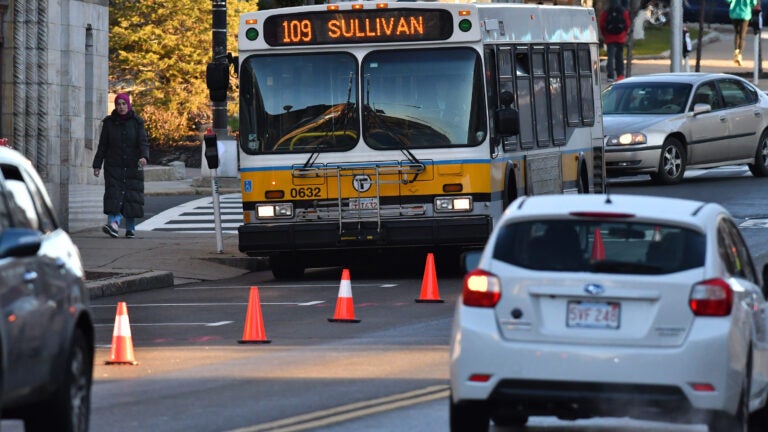 BOSTON (AP) — The MBTA is pushing for more bus-only lanes in the Boston are to boost ridership by making buses faster than cars.
The Massachusetts Bay Transportation Authority says buses using a one-mile section of downtown Everett after the city banned morning parking along one side of the road lopped nearly 20 percent off bus travel times.
At the urging from the T and local transit activists, Boston is considering bus lanes on heavily trafficked roads while Somerville, Arlington, and Watertown have also expressed interest.
MBTA board member Monica Tibbits-Nutt tells The Boston Globe there's no better advertisement to get people out of their single-occupancy vehicle than having a bus zip past them.
But bus-only lanes could come at a cost for motorists, who face the loss of travel lanes and parking spaces.
___
Information from: The Boston Globe, http://www.bostonglobe.com