Local News
Former MIT prof who staged shooting now accused of forgery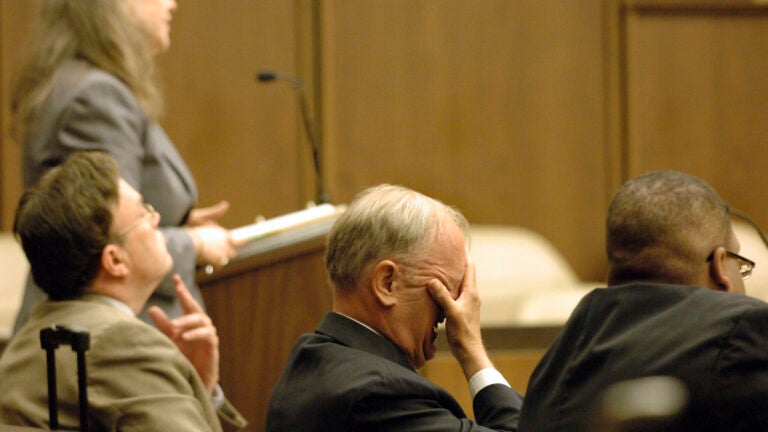 BOSTON (AP) — A former Massachusetts Institute of Technology professor who was once convicted of staging his own shooting is now accused of forging part of his dead son's will to gain possession of several properties in Massachusetts.
John J. Donovan Sr., a 75-year-old who built a fortune in technology, was indicted by a grand jury in Salem on Thursday on seven counts of forgery, along with other charges including attempted larceny, witness intimidation and obtaining a signature by false pretenses.
He could not be reached for comment Thursday. It was unclear if he has obtained a lawyer.
Prosecutors say Donovan, of Hamilton, Massachusetts, schemed to obtain at least four properties in northeast Massachusetts that had been left by his youngest son, John Donovan Jr., who died in April 2015 at age 43 after being diagnosed with a rare form of cancer.
The senior Donovan is accused of forging his son's signature to gain title to the property deeds, and of forging a variety of other documents related to his son's final will.
Authorities began investigating after the local register of deeds raised concerns about the documents in March 2017 and referred the case to the district attorney's office.
Donovan will be arraigned in Salem Superior Court.
He was found guilty in 2007 of staging his own shooting outside his business office in Cambridge. He said he was attacked by two Russian hit-men while getting into his car on the night of Dec. 16, 2005. He said his son James hired the men and denied any role in the shooting.
But prosecutors at the time said he shot himself in the stomach and fabricated the story to frame his son. He was accused of crafting the scheme to gain the upper in hand in a legal battle with his five children over control of trusts that were said to be worth $180 million.
He was convicted of filing a false police report and was sentenced to two years of probation.
His son James is a Goldman Sachs executive who was nominated for the No. 2 job in Republican President Donald Trump's Treasury Department earlier this year but later withdrew from the process, citing personal reasons.
The senior Donovan was a wealthy businessman who made a name for himself as a technology guru, starting more than a dozen companies and publishing 11 books throughout his career. He taught business at the Massachusetts Institute of Technology from 1969 to 1997.
___
Follow Binkley on Twitter at @cbinkley