Local
Here are 3 maps tracking power outages in Massachusetts
Utility companies worked through the night after Thursday's storm knocked out power for thousands of customers.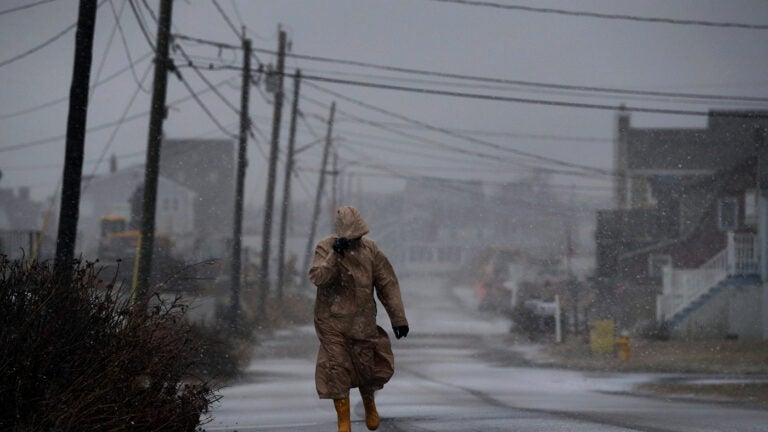 Thousands of Massachusetts residents who lost power during Thursday's snowstorm have their lights back on Friday morning as utility companies continue to work on the remaining outages.
The Massachusetts Emergency Management Agency said that by 6:30 p.m. Thursday there were more than 17,000 outages. As of 7:15 a.m. Friday morning, the state agency said the number dropped to about 881.
Eversource said Thursday it would be working around the clock to respond to the power outages and shared photos of its crews at work in Plymouth, Winchester, and Duxbury.
Our crews are working to restore power in Plymouth. Here's a look at the conditions we're facing. #masnow #PlymouthMA pic.twitter.com/VamPiyAkg3

— Eversource MA (@EversourceMA) January 4, 2018
Here's some of the damage our crews are faced with in Duxbury. pic.twitter.com/PDhMhruX1G

— Eversource MA (@EversourceMA) January 5, 2018
The utility company urged its customers to report power losses by phone or online.
We restored power to the majority of our customers impacted by yesterday's storm ❄️ early this morning. Be prepared for extremely cold weather over the next few days. Our crews remain ready to respond. ??‍♀️??‍♂️

— Eversource MA (@EversourceMA) January 5, 2018
We anticipate today's storm to impact much of our #MA service area with heavy ❄️❄️ and high winds throughout the day. We're ready to respond if you lose power. Report outages ? at https://t.co/vY3EWhL3tc, or by?at 1-800-592-2000 in EMass and 1-877-659-6326 in #WesternMa.

— Eversource MA (@EversourceMA) January 4, 2018
National Grid said on Twitter it had almost 600 internal and contractor crews ready to respond to calls in Massachusetts and Rhode Island.
"We are prepared and working with our communities to keep our customers and employees safe and to ensure as little disruption as possible," the company said.
MEMA and the utility companies are tracking blackouts on their websites. Explore the real-time maps tracking the outages below: