Local
What to do if your power goes out during a storm
There are currently thousands of outages reported in Massachusetts.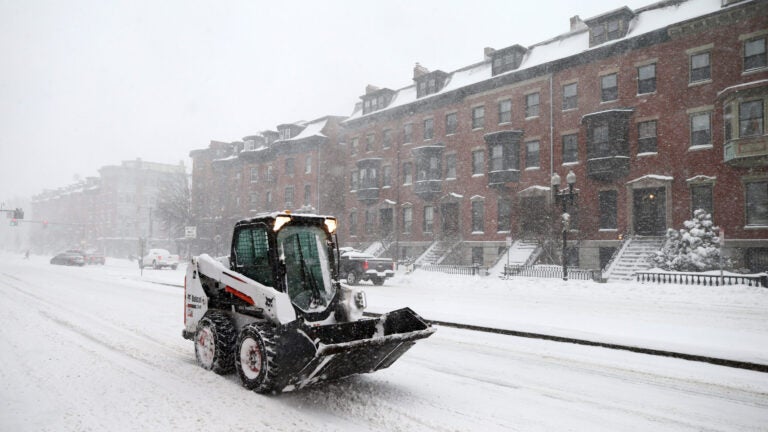 Parts of Massachusetts are under a blizzard warning until 7 p.m., and the storm — which is bringing with it strong winds and coastal flooding — has already caused thousands of power outages for Massachusetts residents.
Customers of Eversource, which serves 1.4 million people with electricity in Massachusetts, can report power outages online or by calling 1-800-592-2000 in Eastern Mass. and 1-877-659-6326 in Western Mass. Customers can also sign up to receive outage and power restoration updates by either text, email, or phone. Eversource also posts updates on Facebook, Twitter, and Instagram.
Customers of National Grid, which serves 1.3 million people with electricity in Massachusetts, can report outages online, by phone (1-800-465-1212), or from the company's free mobile app. Customers can also text the word STORM to NGRID (64743) to receive updates by text. The company posts updates on Facebook, Twitter, and Instagram, as well.
The City of Boston also encourages residents to call 311, a non-emergency city hotline staffed 24 hours a day, with any concerns.
If your power goes out and you don't have surge protectors, safeguard sensitive appliances — such as televisions, microwaves, and computers — by unplugging them, said Eversource spokesperson Rhiannon D'Angelo.
You want to do so "just in case any irregularities occur when the power comes back on after a storm," D'Angelo said.
However, it is a good idea to leave on a light switch during a power outage so you are alerted when the power is restored, said National Grid spokesperson Bob Kievra.
You can best preserve the food in your refrigerator and freezer by keeping the doors shut as much as possible, Kievra said. Food in the refrigerator can last six to eight hours after the power goes out, and food in the freezer can last 24 hours, he said.
If you are using a generator during the storm, it is important to keep it outside, said D'Angelo said.
"You should never install a generator inside your home or in any enclosed space," D'Angelo said. "A generator's exhaust contains carbon monoxide."
Consider going somewhere else (when it is safe to do so) if you expect power to be out for an extended period of time, Kievra said. According to Mayor Marty Walsh's office, warming centers are available throughout the city of Boston during winter weather emergencies. Residents can call 311 to learn which centers are open during a particular snowstorm. You can also call your local fire department, police station, or the American Red Cross for information about emergency shelters, D'Angelo said.
And if you do venture outside, "never, never, never touch a downed power line," Kievra said. "Always assume that any fallen wires are live."
Report fallen wires to your utility company or call 911, D'Angelo said.