Local
Mount Washington was tied for 2nd coldest place in the world Saturday morning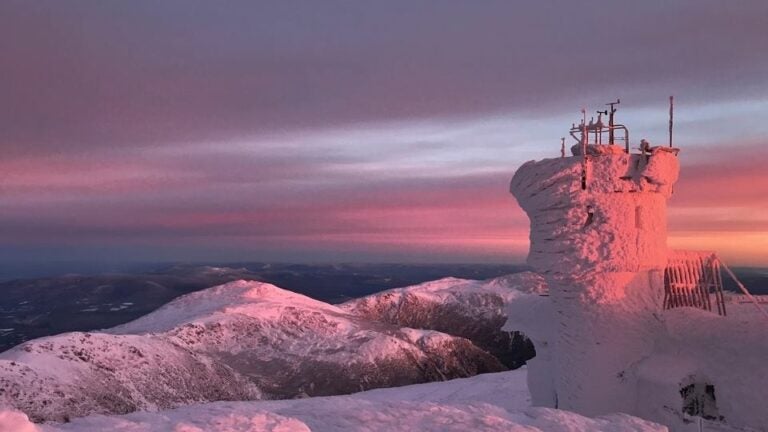 MONTPELIER, Vt. (AP) — The Latest on the deep freeze on the East Coast (all times local):
9 a.m.
A weather observatory says the highest peak in the northeastern United States is tied for the second-coldest location on earth.
The Mount Washington Observatory says on its Facebook page that the temperature at the summit of Mount Washington in New Hampshire was minus 36 degrees at 6 a.m. Saturday, tied with Armstrong, Ontario.
Brutally cold conditions have gripped the East Coast and are expected to last most of the weekend.
Mount Washington has long been known for its winter weather.
A museum at the summit showcases that history, including a 231 mph wind gust that for decades was the highest recorded wind speed on earth.
We had a little fun in the cold this morning, watching as bubbles froze in the frigid temperatures! Check out the video (which was taken inside the airlock at the front of the summit building). Enjoy!

Posted by Mount Washington Observatory on Saturday, January 6, 2018
___
12:30 a.m.
The East Coast is expected to feel more like the Arctic tundra in places this weekend, with wind chills in some parts of New England making it feel like minus 50 degrees.
Temperatures will reach close to zero from Philadelphia to Boston into Saturday night with wind chills making it seem as low minus 10 degrees to minus 20 degrees. Even more temperate locations won't escape the cold, with the mercury dipping into the single digits in Baltimore and Washington, D.C., over the weekend.
The wind chills could bring jaw-clenching temperatures further north. The National Weather Service says people living near Vermont's mountains could experience what seems like minus 50 degrees.
More seasonable weather is expected to return next week with temperatures in the high 30s and near 40s.