Local
These viral images of the frozen oceanfront in Falmouth are something to see
"It looks like Antarctica right now."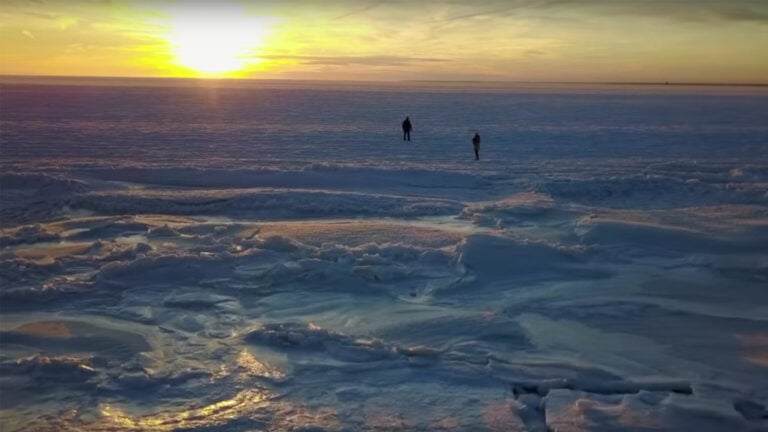 Cape Cod continues to look more and more like an unrecognizable tundra.
While some bayside communities look "like Siberia" due to the remarkable sea ice forming off their shores, Falmouth has the feel of the South Pole.
"It looks like Antarctica right now," said the man behind the camera in a viral video posted Sunday of Old Silver Beach in North Falmouth.
The video, which was one of the top trending posts Monday on YouTube, shows iced-over ocean waters as far as the horizon, as people explored on the Arctic-like shelves of ice.
Falmouth harbormaster Gregg Fraser told The Boston Globe that the level of ice that has formed this year is "certainly unusual," but advised people against venturing out on the frozen oceanfront, which he said can be unstable, especially as temperatures warm.
In another video posted by the same user Sunday night, a drone captured a wider view of the stunning landscape.
According to the National Weather Service, the temperatures in Falmouth were in the single digits throughout the weekend, with wind chills as low as minus-21 degrees.
The ice forming across Buzzards Bay could even be seen from outer space.
https://twitter.com/ryanhanrahan/status/950054480099315712