Local
Mass. state payroll climbs to almost $7 billion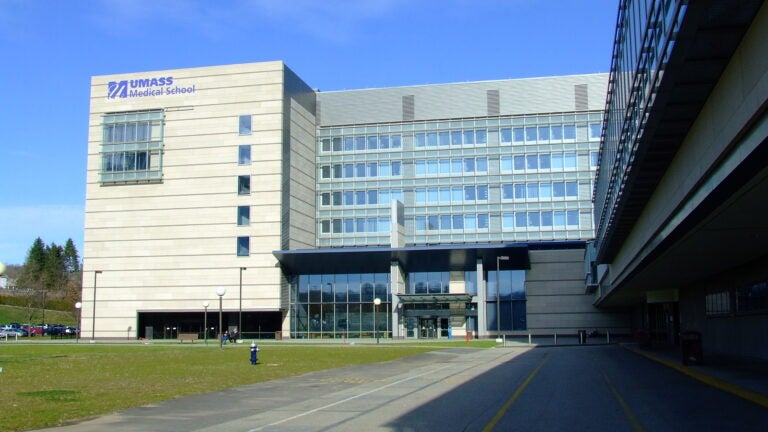 One year after declining for the first time in recent memory, the Massachusetts state payroll climbed in 2017, growing to a record-high $6.99 billion. That marked a 2 percent increase from 2016. There were eye-popping individual salaries, along with creeping overtime that piled up in departments around the state. Let's take a look at how the numbers break down.
The big picture
For nearly two decades, the state of Massachusetts payroll, which represents about 18 percent of the state's overall $40 billion budget, has steadily risen. That's even been true under Governor Charlie Baker, a fiscally conservative Republican.
Since taking office in 2015, Baker has taken steps to rein in state spending and help close budget gaps, including his move to cut more than 2,500 positions from the executive branch.
But much of the payroll isn't under his direct control. For example, the state colleges and universities listed here account for large chunks of the payroll, while the pay rates of many other state workers are dictated by union contracts.
As you take a look at this list, also remember that figures used in this story do not account for several independent state agencies such as the Massachusetts Bay Transportation Authority.
Top-paid workers
The big question for anyone seeing this list: So who made the most?
(To see a full list of the 100 highest paid state workers in 2017, scroll to the bottom of this article.)
The number of state workers earning six-figure sums grew by about 10 percent from a year ago. Last year, 14,956 people took home $100,000 or more, up from 13,573 in 2016.
University of Massachusetts employees dominated the list of the highest-paid state workers last year, as they have in previous years.
The highest paid employee was UMass Medical School chancellor and senior vice president for health sciences Michael Collins who made $1,043,225 last year, an 11 percent hike from the $938,000 he took home in 2016.
UMass officials said the raise was designed to be competitive nationally. They also said it was based on the value of retaining someone like Collins who is in his 11th year leading the medical school.
He was followed by a trio of fellow UMass Medical School higher-ups:
Terrence Flotte, medical school dean, provost, and executive deputy chancellor, made $848,752; Mark Klempner, executive vice chancellor for MassBiologics and a professor of medicine, made $629,991; while Joyce Murphy, executive vice chancellor of the Commonwealth Medicine division, made $616,174.
The fifth-highest paid worker was UMass system president Martin Meehan, who took home $614,381.
UMass officials said the compensation levels are in line with what the market dictates for leadership roles in public higher education. Salaries, they say, trend higher than in other government departments because many positions require advanced degrees.
They also noted that UMass mostly uses funding sources other than taxpayer dollars to cover payroll costs; only 22 percent of UMass' revenue comes from state tax dollars. For the Medical School specifically, only 5 percent of its revenue comes from state tax dollars.
The highest-paid state worker not from UMass was former State Police colonel Richard McKeon, who abruptly retired late in the year amid a scandal involving an altered report on the arrest of a judge's daughter.
He made $386,829 last year, the 26th highest salary in the state, which included a large payout for unused sick and vacation time.
And in case you're wondering, Baker made $151,800, and Lieutenant Governor Karyn Polito made $122,058, in each of the last two years. Both opted not to accept a raise last year.
One name noticeably absent from the very top of the list was Derek Kellogg, the former UMass basketball coach who had been the highest paid state worker for three straight years prior to 2017.
He was fired from that job in March. Still, he took home $585,965 from UMass in 2017, good for the 8th highest total of any state employee.
Agencies with big changes in payroll
As you may be able to tell by now, the University of Massachusetts system is by far the largest state department in terms of the number of people it employs and the most costly in terms of payroll.
Overall, the UMass payroll grew by only 1.5 percent last year, but that amounted to a $27 million increase in payroll spending for the five-campus system — the largest year-over-year increase in state government. UMass officials said the rise in payroll spending was driven by collective bargaining obligations.
The next largest increase, $22.6 million, was at the Department of Children and Families, representing a 9 percent increase for the agency that the Baker administration has been working to rebuild in recent years, including by allocating additional funding to hire more social workers.
Some departments also made cuts.
The largest trim was the $23.8 million cut from the payroll of the Department of Transportation, which represented an 8 percent decrease. Patrick Marvin, spokesman for the department, said the agency's transition away from manual toll collection drove the reduction in payroll.
Mary Connaughton, director of government transparency at the Pioneer Institute, a nonprofit think tank that supports limited government, said the payroll increase for DCF was a positive, but she was critical of the increase at UMass.
"The good news is that a good chunk the pay hikes are going a place where they're needed the most, the Department of Children and Families, where minimal staffing levels had left the state's most vulnerable children at risk,'' Connaughton said. "On the other hand, the payroll party at UMass continues in full swing, at the same time when tuition and fees grew.''
Overtime pay
Overtime pay in 2017 ballooned to about $264 million, or about 4 percent of the total payroll. That marked an increase from 2016 of about 5.5 percent, with certain departments leading the list.
David Tuerck, a Suffolk University economics professor and president of the Beacon Hill Institute, a conservative research center, said that at certain state agencies, "it looks like overtime is being over used.''
The state Trial Court spent about $1.69 million on overtime pay, more than triple the $524,000 it spent in 2016 (although the department's overall payroll jump of 2 percent was on par with other departments).
Court system spokeswoman Jennifer Donahue said the increase was due to an agreement with labor unions to pay out a percentage of comp time that employees had accrued, some of which was paid as overtime for employees with more than 75 hours of comp time.
The Department of Correction spent $34.6 million on overtime pay, up 32 percent from the previous year and up 80 percent from 2015, though its overall payroll has been fairly flat the past three years.
Officials there did not provide comment on the reason for the most recent spike, but a year ago they attributed increases in overtime spending to pay raises under collective bargaining and to more employees using leave benefits.
Last year 17 people took home six-figure sums in overtime pay alone, up from 16 the year prior.