Local
Women's march in Cambridge draws thousands of people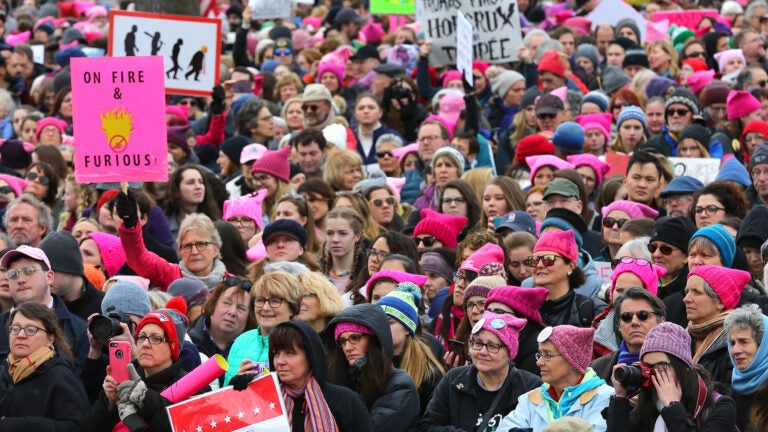 CAMBRIDGE, Mass. (AP) — A rally on Cambridge Common was among events held worldwide to mark one year since protest marches that followed the inauguration of President Donald Trump.
Several thousand people participated in Saturday's Cambridge/Boston Women's March 2018. Many carried anti-Trump signs and wore pink knit hats symbolic of the movement.
Among the speakers at the rally was Democratic Attorney General Maura Healey, who calls Trump an "embarrassment" and a "president who demeans and insults women."
Healey wore a T-shirt that read "The Future is Female." She referenced the many lawsuits her office has filed against the Republican president's administration over the past year.
Trump says Saturday was a "perfect day" for women to march to celebrate the "economic success and wealth creation" that's happened during his first year in office.