Local News
Maura Healey says she will review Northern Pass contract
"Our role is to ensure that this bid was selected based on a transparent, competitive and fair evaluation of all proposals submitted."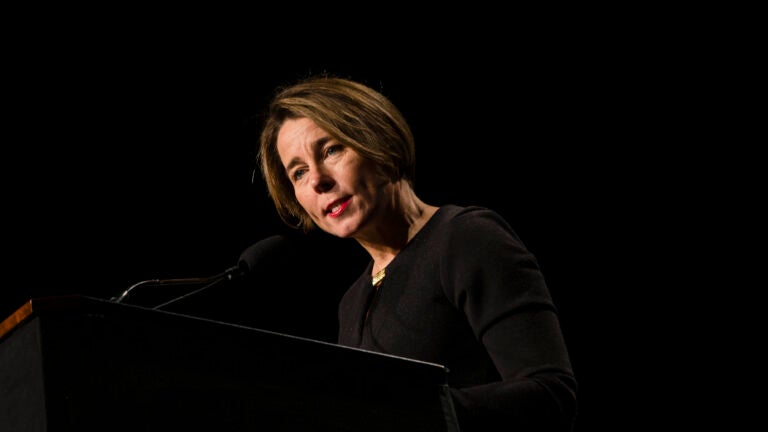 BOSTON (AP) — Massachusetts Attorney General Maura Healey is promising a thorough review of the process that led to the selection of the Northern Pass project to deliver Canadian hydropower to the state.
"Our role is to ensure that this bid was selected based on a transparent, competitive and fair evaluation of all proposals submitted," the Democratic attorney general's spokeswoman Chloe Gotis said in a statement.
State energy officials gave preliminary approval on Thursday to Northern Pass, a proposal to construct 192 miles (310 kilometers) of transmission line in New Hampshire for delivering hydropower from Quebec.
Under Massachusetts law, utilities including Eversource, National Grid and Unitil Corp. were involved in the selection process. Eversource's Northern Pass beat out several other competitive bids, including from the New England Clean Power Link, which proposed delivering hydropower from Quebec through transmission lines that would be buried under Lake Champlain in Vermont, and from the Central Maine Power Co., which would have brought in hydropower through existing transmission corridors and newly purchased rights of way in western Maine.
State officials say an independent evaluator was used to ensure an unbiased review, but at least two Democratic gubernatorial candidates vying for the nomination to challenge Massachusetts Republican Gov. Charlie Baker in November called on the state ethics commission to investigate the arrangement. Setti Warren and Jay Gonzalez said they were concerned about a lack of transparency and the appearance of a conflict of interest.
But the fate of the $1.6 billion Northern Pass project still is in the hands of New Hampshire, where state regulators plan to start their deliberations on Tuesday.
The Site Evaluation Committee completed months of hearings in December. It appeared that the Massaschusetts decision would not be part of its deliberations.
"They have to stick with the record," committee administrator Pamela Monroe said.
The committee is scheduled to make an oral decision on Feb. 23, with a final, written decision due by March 31.
The project has pitted supporters, including New Hampshire Republican Gov. Chris Sununu, who say it will create jobs and cut energy costs against those who fear the transmission lines will destroy scenic views, reduce property values and hurt tourism.
"That Massachusetts would put all of its eggs in one basket by selecting only Northern Pass would seem risky," said Jack Savage, a spokesman for the Society for the Protection of New Hampshire Forests, which opposes Northern Pass.
Eversource said much of the line would run underground or along existing transmission lines.