Local
Philadelphia mayor accepts Brockton mayor's Rocky statue bet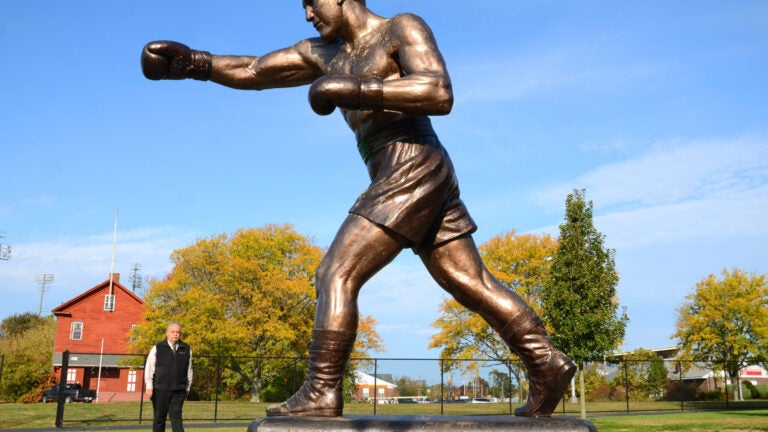 PHILADELPHIA (AP) — Philadelphia's iconic Rocky statue could be forced to sport New England Patriots colors thanks to a Super Bowl wager with the Massachusetts hometown of heavyweight champ Rocky Marciano.
Brockton Mayor Bill Carpenter said Thursday that Philadelphia Mayor Jim Kenney had agreed to the Rocky vs. Rocky bet.
If Philadelphia wins the big game, Brockton's statue of the undefeated Marciano will be clad in Eagles gear. If New England wins, Philadelphia's Rocky will wear Patriots attire.
In a video posted on Carpenter's Facebook page, Kenney says he can't promise a Patriots jersey would last long in Philadelphia. He joked that the city might have to grease the statue to prevent fans from scaling it to remove the gear.
Rocky vs. Rocky bet with Philadelphia Mayor Jim Kenney

Having some good natured fun (and bragging) with Philadelphia Mayor Jim Kenney while being interviewed by Washington, DC NBC affiliate on our "Rocky" v. "Rocky" #SuperBowlLII wager. Props to Keith Hayes for the idea! TAG: New England Patriots The Hall at Patriot Place presented by Raytheon The Enterprise of Brockton

Posted by Mayor Carpenter Champion Foundation on Thursday, January 25, 2018
Similar measures didn't stop people from climbing light poles in celebration after the NFC championship game.