Local News
NH camp mourns former staffer found dead in Argentina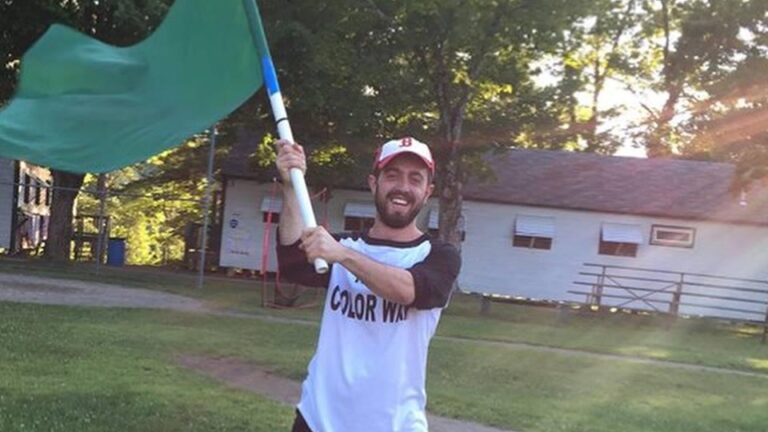 A former counselor and fitness director at a southern New Hampshire Jewish summer camp is being mourned by fellow staff members and campers after his sudden death while traveling in Argentina.
David Minn, 24, worked during the summers of 2013, 2016, and 2017 at Camp Tevya in Brookline, N.H., where he was "a beloved staff member . . . and friend to all,'' according to a Facebook posting by the camp.
"David had a tremendous impact on our community,'' the posting continued. "He had a magnetic personality and was truly a connector of all facets of our community. David's smile, passion and ability to embrace life to the fullest was, and will continue to be, an inspiration to all who knew him.''
A camp official could not be reached by the Globe Wednesday night for comment.
According to reports in the British media, Minn, an adventurous Englishman from Borehamwood, Hertfordshire, had embarked on a seven-month trip across South America after leaving Camp Tevya at the end of the summer.
Photos on Minn's Facebook account show him hiking in verdant mountains and taking a selfie beside a snacking primate at the Monkey Island Resort in in northeast Vietnam.
Minn, who completed a master's degree in aerospace, aeronautical, and astronautical engineering at the University of Sheffield last year, was near the end of his journey when he went hiking alone on Jan. 22 on a mountainous trail near Ushuaia, in Argentina's Tierra del Fuego region, according to the reports.
When he did not return, the owners of the hostel where he was staying notified police that he was missing, the reports said. He was later found in a rocky area, where he apparently fell to his death.
In the Facebook posting, Camp Tevya extended its staff's sympathies to Minn's grieving loved ones and promised to keep his memory alive.
"We send sincere condolences, love and strength to David's family, and we thank them for sharing him with us for the summers,'' the posting says. "Our community is finding comfort and support from each other and we will be planning a future celebration of his life at camp. David, your memory is already a blessing in your summer home. You will forever be remembered.''
He is also being remembered by friends and strangers around the globe, who are dropping notes into bottles and throwing those bottles into seas so that his spirit can continue to travel the world. The messages — and social media postings about the project — use the hashtag #MinnMakesHisWay, which he reportedly was using before his death.