Local
Read Mayor Marty Walsh's statement on the Boston police tweet honoring Red Auerbach for Black History Month
The Boston mayor called for black leaders to be honored "not just in February, but every day and every month of the year."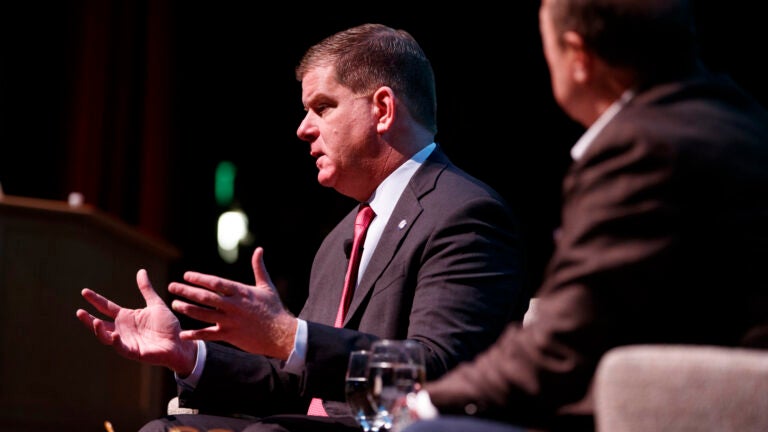 In a statement late Monday morning, Boston Mayor Marty Walsh called a since-deleted tweet by the city's police department "completely inappropriate and a gross misrepresentation of how we are honoring Black History Month in Boston."
Boston police apologized early Monday morning for the tweet, which honored former Celtics coach and president Red Auerbach for Black History Month. Auerbach, of course, was white, and the tweet was widely criticized for overlooking the accomplishments of black people.
In contrast, Walsh's statement Monday highlighted the achievements and contributions of prominent local black leaders. The mayor called for those "leaders, activists and trailblazers" to be honored "every month of the year."
Read the mayor's full statement below:
"Yesterday's tweet from the Boston Police Department was completely inappropriate and a gross misrepresentation of how we are honoring Black History Month in Boston. We are celebrating the accomplishments and limitless contributions of the Black community to our city and the entire country, from Harriet Tubman to great leaders of today such as Chief Justice Ireland, artists like New Edition and Michael Bivins, powerful activists including Mel King and Superintendent Lisa Holmes, the first African-American woman to lead the Boston Police Academy training program. I am personally committing to the people of Boston that we will always honor our Black leaders, activists and trailblazers with the respect they deserve, not just in February, but every day and every month of the year."