Local
You can buy a huge shark statue from a former Rhode Island nightclub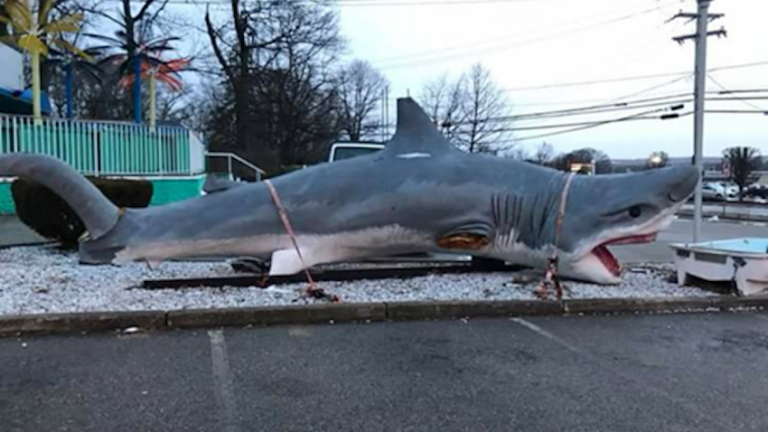 CRANSTON, R.I. (AP) — Buyers searching for a 25-foot shark to complete their home collection are in luck.
The shark statue that used to sit on top of the Mardi Gras Multi Club in Cranston, Rhode Island was put up for sale on Facebook Marketplace Tuesday for $1,000.
The seller says they have received multiple offers for the shark so far, as well as inquiries about other mementos from the former nightclub.
The club closed its doors Nov. 30 after serving as a popular nightspot for more than 28 years.