Local
Baker says arming teachers not the answer to shootings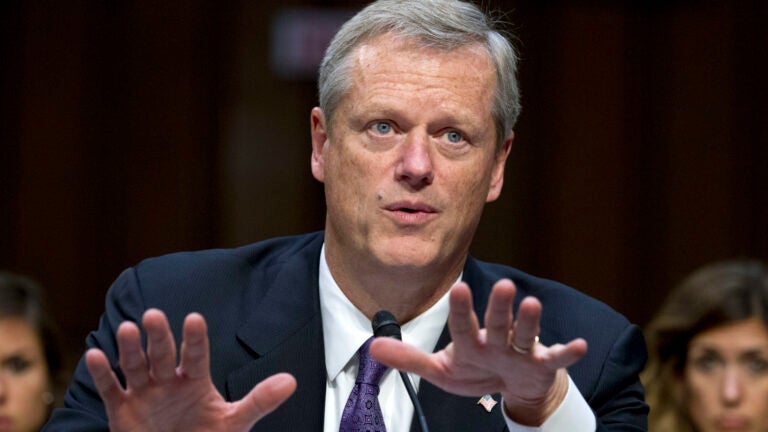 BOSTON (AP) — Massachusetts Gov. Charlie Baker says more guns in the classroom isn't the answer to school shootings.
The Republican made the comment Thursday after President Donald Trump suggested in a tweet that "highly trained teachers would act as a deterrent to the cowards that do this" and later suggested they receive bonuses for the added responsibility.
Baker said the nation should instead follow some of the gun laws already adopted in Massachusetts, including an assault weapons ban and a law giving police chiefs greater power to deny gun licenses.