Local
Suspect in Winchester library murder had two dozen run-ins with police in 6 years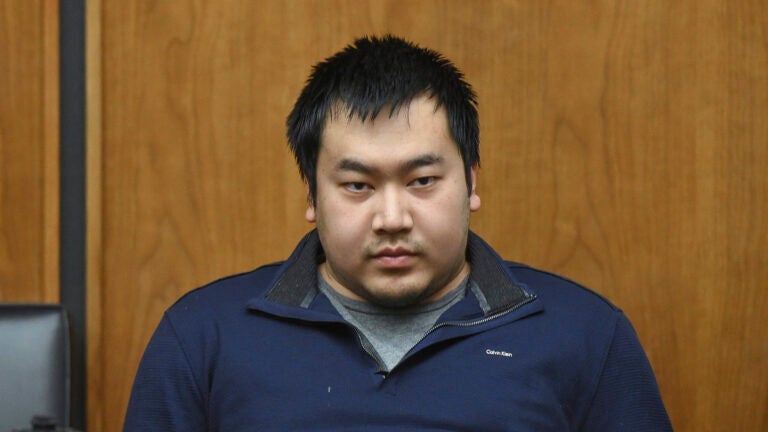 Winchester police repeatedly brought Jeffrey Yao to the hospital for psychological evaluations over the past several years before Yao allegedly erupted in violence and stabbed a woman to death in the town library, according to two dozen police reports released Wednesday.
The records chronicle Yao's frequent encounters with police and his wide variety of unsettling, odd, and threatening behavior — he threatened suicide and he asked people to kill him. The records hint at treatment Yao was receiving but do not detail how the mental health community handled him.
"I absolutely believe [the documents] will create some kind of dialogue on mental health in our society,'' Winchester police Chief Peter MacDonnell said. "This situation shows maybe we need to do more.''
Yao, 23, is being held without bail after pleading not guilty late last month to killing Deane Kenny Stryker, a 22-year-old medical student who was studying at the library on Feb. 24 when Yao allegedly attacked her with a 10-inch knife.
Yao's lawyer, J.W. Carney Jr., has said Yao's chronic mental illness played a role in the attack.
The police reports date back to 2012, when Yao's erratic behavior alarmed fellow students at Winchester High School.
The Globe reported Feb. 26 that one of Yao's classmates reported Yao to the school principal in February 2012, after Yao posted shooting-related materials on social media, including the video manifesto recorded by Seung-Hui Cho, who killed 32 people at Virginia Tech University in 2007.
The police reports released Wednesday shed more light on the response by school and police authorities to the report by Yao's classmate. After the postings, Yao was required to provide documentation from a psychiatrist that he was safe to be in school.
"Jeffrey Yao has raised the concern of many staff members at WHS as of late,'' the reporting officer wrote. "His behavior . . . has been described as 'very odd.' ''
The report says Yao had stopped maintaining his personal hygiene and he wore the same soiled hoodie, thermal shirt, and khakis "for weeks if not months.'' He was covered in dandruff and had obviously not trimmed his fingernails in months.
Administrators searched Yao's locker and found nothing troubling. Police searched Yao, too. "Other than some old rotten orange peels in Yao's sweatshirt pocket, he had no items of concern on him,'' police wrote.
A child psychiatrist who saw Yao "did not feel [Yao] was a threat to himself or others'' and "cleared him to return to school immediately,'' police wrote.
The name of the psychiatrist is redacted from the report.
On Nov. 13, 2013, Winchester officers transported Yao to the emergency department at Winchester Hospital after his parents said he armed himself with a 6-inch stainless steel knife in the middle of the night and began roaming the house.
Yao's parents went to the police station to report the incident, saying that they had long clashed over how to help their son but were now seeking assistance.
At 1 a.m., Yao's father, Howard, said he woke up and looked into his son's bedroom and saw Jeffrey handling a knife, the report said. Jeffrey Yao put the blade in his waistband, pulled the hood on his sweatshirt over his head, and went into another bedroom, where his younger brother was sleeping, the report said.
Jeffrey stayed in his brother's room for about a minute and then returned to his own bedroom, staying there for about an hour before he made his way to the kitchen. Howard Yao said Jeffrey didn't know his father was watching him.
Howard Yao checked on his younger son and found him sleeping, unaware that Jeffrey had gone in the room, the report said.
Yao told officers he didn't confront him because his son doesn't acknowledge him or his wife.
Police were told, "It is impossible to communicate with Jeffrey and that confronting him would have been useless.''
While Yao's parents were at the police station, staff at McLean Hospital in Belmont were notified. Staff said the hospital requires patients be evaluated by an emergency department or crisis team before being admitted.
Officers then went to the family's home and found Jeffrey asleep on a mat in an unheated attic. Police drove him to the emergency department, where he was met by his parents, who walked him to the registration desk, the report said.