Local
Hyannis woman arrested for stealing items at fundraiser honoring Sgt. Sean Gannon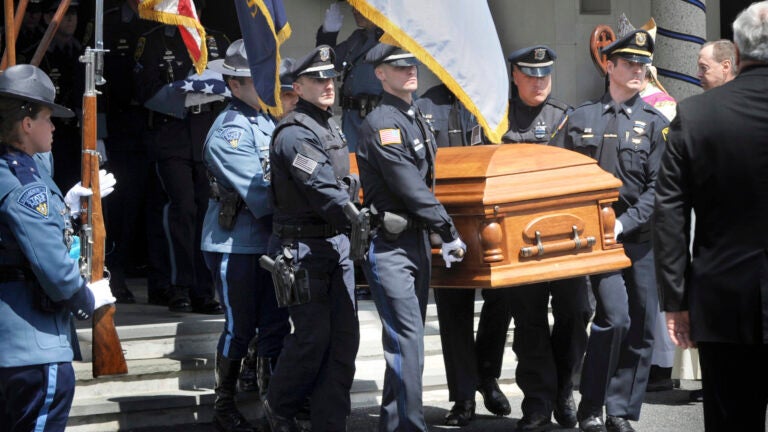 A 56-year-old Hyannis woman was arrested for allegedly stealing silent auction items from a Friday night fundraiser in memory of a Yarmouth police officer who was fatally shot while on duty in April.
The fundraiser in honor of Yarmouth Police Sergeant Sean Gannon, who was fatally shot while serving a warrant, was hosted at the Cape Codder Resort in Hyannis Friday night, Barnstable police said in a statement.
The event, which had a $25 entrance fee, included an auction and raffles, police said. Proceeds from the event were donated to the Yarmouth Police Department.
Police said they received a call at about 10:30 p.m. after a blue box for the auction full of golf balls, baseball hats, and a variety of shirts went missing.
After reviewing security footage, police said they identified Maureen E. Wiggin and questioned her at her home.
Police said Wiggin was initially uncooperative, but officers found the box in her car. The box was returned to the event and given to its winner.
Wiggin, who never bought a ticket to the event, is facing a charge of larceny of property under $1200, police said.