Local
Boston Children's once again ranked as the No. 1 pediatric hospital in the U.S.
The hospital has held onto its spot on the U.S. News ranking since 2014.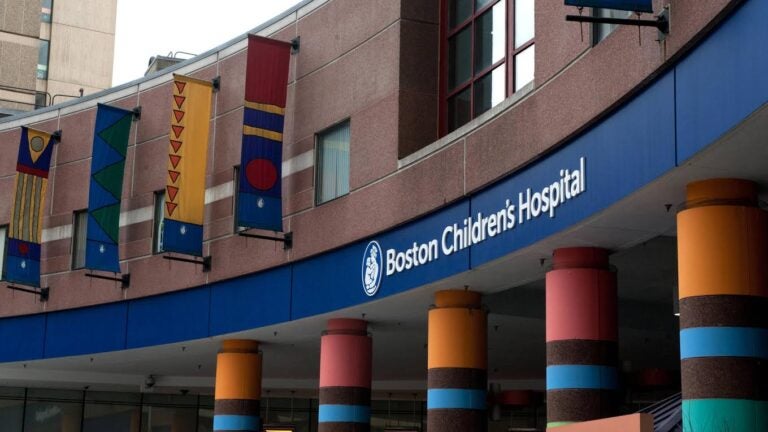 Boston Children's Hospital ranked as the top pediatric hospital in the country — again — according to the 2018-2019 rankings from U.S. News & World Report published Tuesday.
The hospital is on a five–year streak as the best in the nation. It maintains its spot atop of the U.S. News honor roll, a distinction granted to hospitals that rank highly among 10 pediatric specialities.
"In a time when health care is ever-changing, achieving the number one ranking reminds all of us at Boston Children's what inspires us: it's about caring for children, digging deeper in research, and finding new ways to make our care even better," Boston Children's President and CEO Sandra L. Fenwick wrote in a statement.
Boston Children's ranked in the top three in every speciality but pulmonology (respiratory medicine), where it placed fourth: The hospital is No. 1 in nephrology (kidney health), neurology and neurosurgery, and orthopedics; it's second in cardiology and heart surgery, diabetes and endocrinology, and gastroenterology and GI surgery; and it's third in cancer, neonatology (newborn care), and urology.
Cincinnati Children's Hospital Medical Center and Children's Hospital of Philadelphia round out the top three on the honor roll.
U.S. News compiles its rankings by determining the best 50 hospitals in each of the 10 specialities. This year's report evaluated 118 facilities, and 86 ranked in at least one category.
The rankings are based on metrics like patient outcomes, patient safety, number of fellowship programs, nurse-to-patient ratio, and availability of specialists and advanced services. The rankings also factor in expert opinion based on physician surveys.