Local
Four men are shot in Dorchester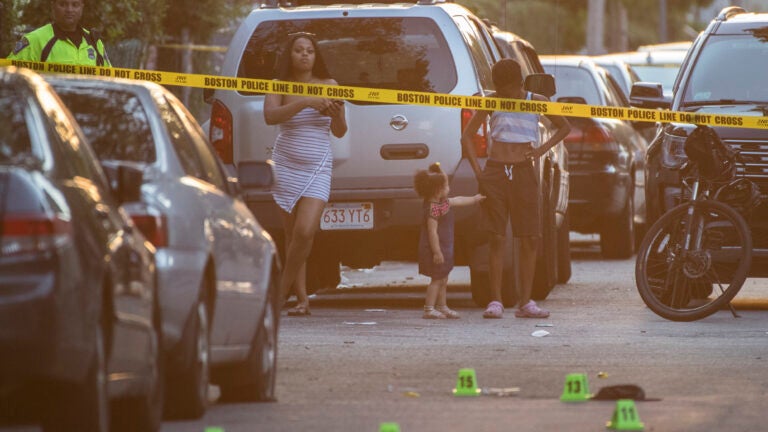 Four men were shot on a Dorchester street Wednesday, just a few feet from where children were playing outside, police said.
The men were shot on Fayston Street around 6:40 p.m., police said. One of the men was critically injured and was taken to Boston Medical Center, Boston Police Commissioner William Evans said at the scene. The other three men are expected to survive.
The men ranged in age from 22 to 40, Evans said.
Evans said the shooting was probably the result of an argument at a party. Three different calibers of bullets were found at the scene.
Investigators blocked off several streets and interviewed residents. Just down the street from the shooting, there was a cookout where children played on an inflatable bouncy castle.
Residents said violence has been a problem in the area.