Local
Endangered plant that hasn't been seen in Mass. for 50 years found on Cape Cod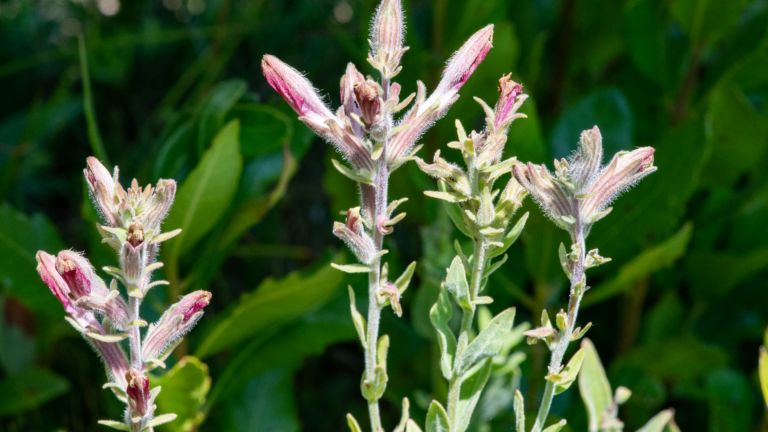 State wildlife officials and local botanists are sprouting smiles after the "Holy Grail'' of plants was discovered this summer, a "jaw-dropping'' find that puts to rest a decades-long search in Massachusetts.
According to the Massachusetts Division of Fisheries and Wildlife, in July, Rhode Island botanist Doug McGrady located an abundance of the plant "American chaffseed'' growing on a relatively small patch of land on Cape Cod.
The discovery is particularly exciting because American chaffseed has been listed as a federally endangered species since 1992 — and it hasn't been seen in Massachusetts in more than five decades, officials said.
In a statement, MassWildlife officials called McGrady's find "incredible.''
"There are historic records of American chaffseed along coastal plains from Massachusetts to Louisiana,'' they said. "But populations declined over time due to habitat loss and fire suppression.''
After McGrady found the plant, MassWildlife staff visited the site to further confirm that it was, indeed, American chaffseed. While there, they counted over 2,600 stems, officials said.
American chaffseed — or Schwalbea americana — is a perennial herb with a purplish-yellow flower that can grow up to 2 feet high. Its flowers are typically an inch long and form "a spike-like cluster.''
The plant is currently listed as growing in New Jersey, North Carolina, South Carolina, Georgia, Florida, Alabama, and Louisiana, according to the US Fish and Wildlife Service.
With its presence established in Massachusetts, it will be listed as "endangered'' on the state Endangered Species Act list, MassWildlife said.
In a video posted on MassWildlife's Facebook page this week, State Botanist Bob Wernerehl can be seen crouching down in front of a patch of American chaffseed, as he explains the significance of the plant.
"In Massachusetts this rare plant is so rare it has never been seen since 1965, despite numerous attempts to search for it,'' Wernerehl says. "So this is a brand new find of this very rare and special plant.''
In a telephone interview Friday, Wernerehl said the news has been "very, very exciting for all East Coast botanists,'' with comments coming in from people in South Carolina to New York.
He said when botanists went out to the site where the plant was found — an area he can't divulge because it's endangered — the population was "really good.''
"It wasn't just a meek little population hiding out. It was pretty big,'' he said. "They look healthy, and they should theoretically reproduce and continue good solid population numbers over time.''
Wernerehl said people had assumed the plant was out there, and continued to look for it, but actually finding it was "jaw-dropping.''
"This find is analogous, in the botanical world, to the Red Sox World Series win in 2004 after an 86 year drought,'' he said in a follow-up e-mail. "Perhaps not quite as dramatic, as it was only a 53 year drought for the plant.''
[fragment number=0]