Local
Prosecutors investigating Revere's finances after parking meter money goes missing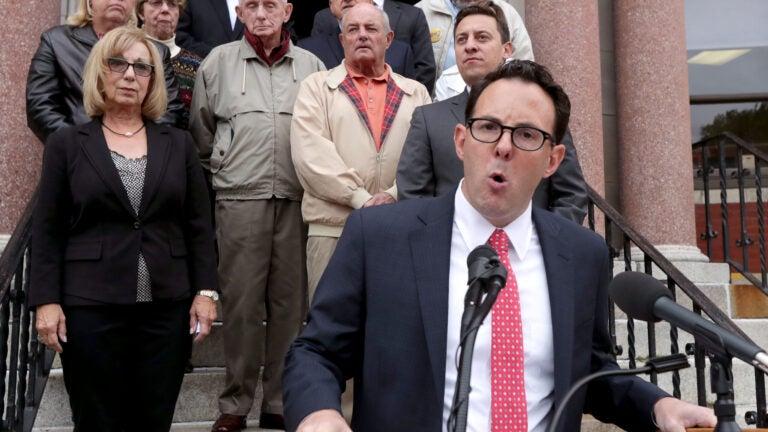 Suffolk County prosecutors are investigating possible corruption in Revere's parking meter system that may account for about $90,000 being missing, city officials said.
The disclosure came as city councilors criticized Mayor Brian Arrigo for his handling of a probe that grew out of an audit of city finances. The audit, launched in March 2016, found more than $2 millionsitting in idle accounts. It also concluded that tens of thousands of dollars in parking meter payments were missing and may have been stolen.
Two parking meter technicians were placed on unpaid leave, the city said last month.
When the audit findings were announced, city officials said they were seeking to refer the case to the state attorney general's office. But at a City Council meeting Monday night, a Revere police lieutenant told councilors the special prosecutions unit of the Suffolk District Attorney's Office is conducting a criminal investigation. The unit handles cases involving public integrity and corruption.
A spokesman for the DA's office declined to comment.
During Monday's meeting, Arrigo faced pushback from councilors who said that federal investigators should have been involved from the beginning. They also said Arrigo had unfairly penalized the two parking employees who are under investigation.
"I'm just wondering why this hasn't been referred to the FBI, as opposed to the district attorney's office,'' said City Councilor Dan Rizzo, a former Revere mayor. "I don't think that makes much sense in a case like this.''
Arrigo and Rizzo raised their voices in back-and-forth exchanges, leading the council's president, Jessica Ann Giannino, to bang her gavel and demand order several times.
"We are fixing your problems,'' Arrigo emphatically told Rizzo at one point. "We are fixing the mess that you left.''
In a motion, Rizzo and other councilors called on the FBI and the state auditor to investigate, voting 10 to 1 to request that State Auditor Suzanne Bump's office review every city department's cash policies.
"It is quite clear that we need that. Not to do so would be a disservice to our community,'' said Councilor George Rotondo, who proposed the motion, later adding that "I have very little faith right now in what took place.''
On Tuesday, Arrigo defended the city's audit but said he is "open to any other law enforcement agencies that want to assist in the investigation.'' He said he remains confident in the Suffolk DA's office and Revere police.
Some councilors criticized the mayor's decision to place the two parking employees on unpaid leave. They have not been identified or formally charged with any crime.
The mayor said the decision was based on best practices and city policies.
"What's important is that there is a culture of accountability and that we hold our employees, each and every employee, accountable for their work,'' he said Tuesday. "If they are not performing at a high level then I'm going to hold them accountable.''