Local
'Very large moose' dies after being struck by two vehicles in New Hampshire
One of the vehicles landed on its roof.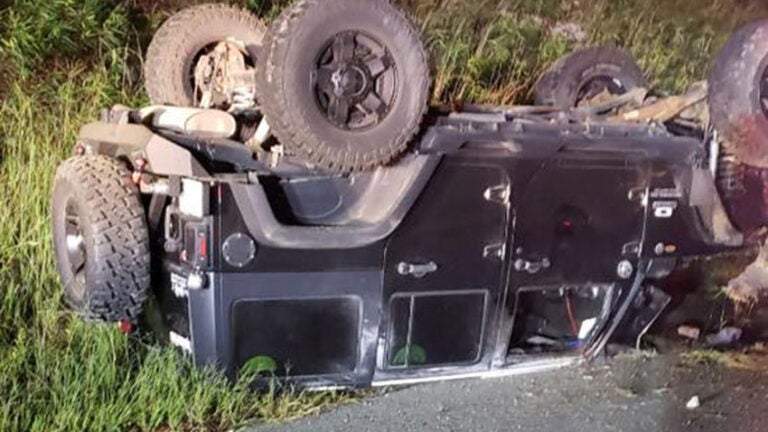 Two vehicles struck what police said was a "very large moose" on Route 28 near Maple Street in Barnstead, New Hampshire Tuesday night.
One of the vehicles flipped onto its roof; the people inside only had minor injuries, according to a Facebook post from the Barnstead Police Department.
The moose, on the other hand, died from its injuries.
Police warned motorists that with hunting season on the way, they should be aware that wildlife could cross into roads more often.
Another moose died Saturday in Lake Champlain near South Hero, Vermont. While people gathered to observe the notoriously reclusive animal, the moose likely died from brainworm parasites, according to an expert, as reported by the Burlington Free Press on Tuesday.