Local
Massachusetts has provisionally licensed 15 retail marijuana dispensaries. Here's why they haven't opened.
"We're getting closer and closer, and we're doing it the right way."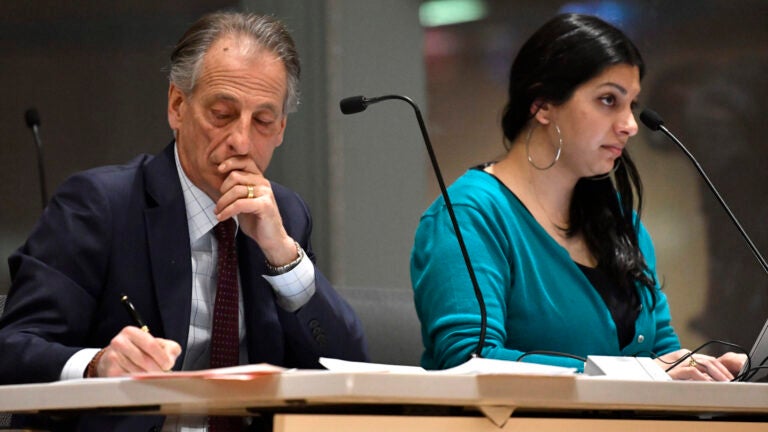 Cannabis Control Commission Chairman Steve Hoffman has repeatedly said he expects the state's first recreational marijuana dispensaries to open in "late summer to early fall."
It looks like it will be early fall.
"There's definitely light at the end of the tunnel," Hoffman told reporters following the commission's meeting Thursday, the penultimate day of summer.
The CCC, which is in charge of rolling out the adult-use marijuana industry in Massachusetts, issued four more provisional retail licenses Thursday, bringing the total number so far to 15. The total number of provisional licenses issued to companies hoping to get into the recreational marijuana industry now stands at 38, most of which are for retail, cultivation, and product manufacturing.
However, the agency has yet to issue any final licenses — for retail, cultivation, or any other purposes.
"I always said we're not putting a precise date on it. We're going to do it right," Hoffman said, when asked about residents' frustrations about the perceived delays.
Asked if residents could expect recreational sales to begin by the end of 2018, the chairman said he was "pretty confident" they would.
"I've been saying my expectation is late summer-early fall, so I think early fall does include the fourth quarter of 2018," he said.
The commission had previously pegged July 1 as the day the state's first retail pot shops could open. However, for a myriad of reasons — from licensing labs to the even more mundane — the summer has come and gone without any retail stores opening, though the CCC has continued to steadily issue provisional licenses.
CCC Executive Director Shawn Collins gave a presentation at Thursday's meeting laying out the process applicants must go through between receiving their provisional licenses and getting final approval to open. The steps include scheduling multiple inspections by the CCC, registering employees, and verifying that all final conditions, such as uploading inventory into the state's seed-to-sale tracking system, have been met.
"It's not that we have that date and are refusing to give it," CCC Commissioner Shaleen Title said during the meeting. "As you can see from this presentation, there are many steps where they're out of our control. We can't predict it. But what we can do is make a commitment for steps that are under our control for how long it will take."
Following the CCC's previous meeting two weeks ago, Hoffman said he was hopeful that they would be able to issue a final license at this Thursday's meeting. However, he explained Thursday that the commission didn't hear back quickly enough from the provisionally licensed dispensaries with requests for their final inspections.
Hoffman said that the commission did do a final inspection of a provisionally licensed retail applicant Tuesday and had another scheduled Thursday, though he added that he wasn't privy to the results in terms of whether any issues came up. Other final inspections are also scheduled soon, he said.
"We have to make sure the inspection went well, assuming there are no issues, and, if it went well, we can bring it on to our agenda for our meeting two weeks from now," Hoffman said, adding that it was "certainly … a distinct possibility" that the CCC issues a final license at their next meeting on Oct. 4.
"We're getting closer and closer, and we're doing it the right way," he said. "I will not apologize for the behavior of the commission. I will say I'm sorry for people that had expectations that were not met."