Local News
Connecticut man dies after fall down 250-foot waterfall in N.H.
The man was camping with a friend, who recovered his body from the brook.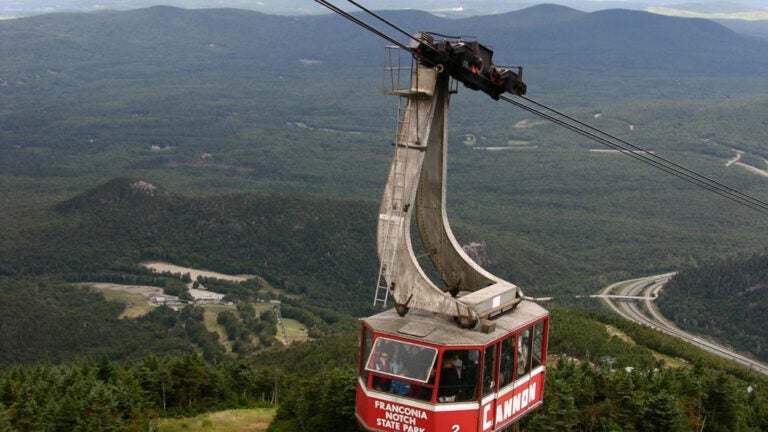 A camping trip turned deadly when a Connecticut man reportedly fell down a 250-foot waterfall on Cannon Mountain.
Zachariah Peterson, 23, of Jewett City, Connecticut, fell around 11:15 p.m. Saturday, the New Hampshire Union Leader reports.
Peterson and his friend, Garrett Gralton, had decided to camp on a ledge near the top of a waterfall along Tram Brook, Fish and Game Lt. James Kneeland told the newspaper on Sunday. That was around sunset.
"I think they were just looking for a place off the beaten path to set up a tent," Kneeland said.
Officials believe alcohol could have been involved in the incident, according to the Associated Press. 
Kneeland said the two friends drank "a considerable amount" that evening. He described the area where they were camping, which is not authorized for the activity, as "very slick," according to the Union Leader.
After Peterson fell, Gralton reportedly pulled his friend from the brook, which parallels the Cannon Mountain Aerial Tram.
Kneeland said Gralton had to cover some "really rugged terrain" to get help, all without shoes on. He eventually flagged down a motorist.
"When you're looking for a place to tent or camp, it's probably better to just use one of the legal campgrounds that are located in and around the White Mountains," Kneeland told the Union Leader. "They're developed for a reason — on level ground in areas that are much safe than what these two encountered."