Local
Crosby resigning as Mass. Gaming Commission chairman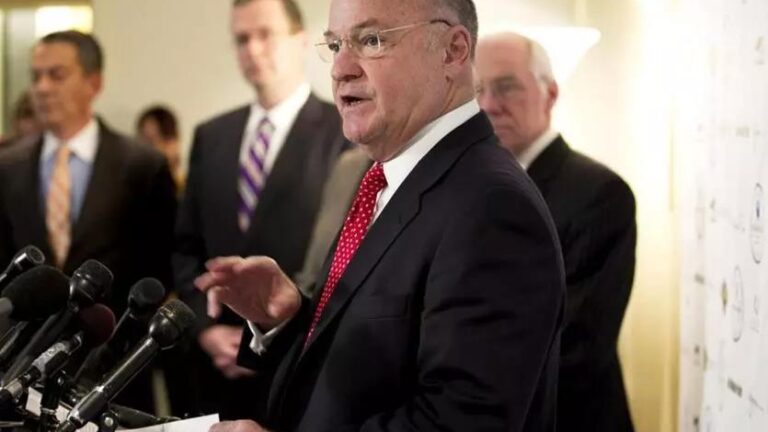 Stephen P. Crosby on Wednesday announced his resignation as chairman of the Massachusetts Gaming Commission.
"With a profound sense of sadness, regret—and yes, frustration—I am resigning as Chair of the Massachusetts Gaming Commission, in order to give you the best possible opportunity to do your work without distraction,'' Crosby wrote in a statement released by the commission on Twitter.
In the statement, Crosby said he has been twice accused of prejudging the outcome of an ongoing investigation into the suitability of Wynn Resorts in recent days.
Crosby said he received a letter from a lawyer for Steve Wynn on Sept. 17 "insisting that I had already made up my mind against Steve Wynn regarding the allegations of sexual misconduct.''
On Sept. 25, Crosby said the commission's counsel received a letter from an attorney for Mohegan Sun that insisted the opposite, that Crosby had already made up my mind in favor of Wynn in the suitablility investigations. Mohegan has sued the commission over the award of a casino license to Wynn.
Additionally, Crosby cited Suffolk Downs filing a $3 billion suit against Wynn, "in which pages of accusations regurgitated false claims of bias made against me in the past,'' he said.
"Based on our experience, I have reason to expect that the Commission's objectivity—even if I recuse myself from the current proceedings—will be challenged,'' said Crosby.
He added that "he cannot let my involvement in these critical deliberations be used by others to hamper the Commission's ability to do its work, or to undermine the confidence of the public in that work.''
"There has never been a shred of truth or accuracy to any charge of bias, favoritism, corrupt practice, ethics violations, or prejudgment in my execution of this job,'' he said.