Local
'I think it's important that we have it': Cruise ship may house gas restoration workers
The Grand Celebration has a capacity of 1,900 passengers.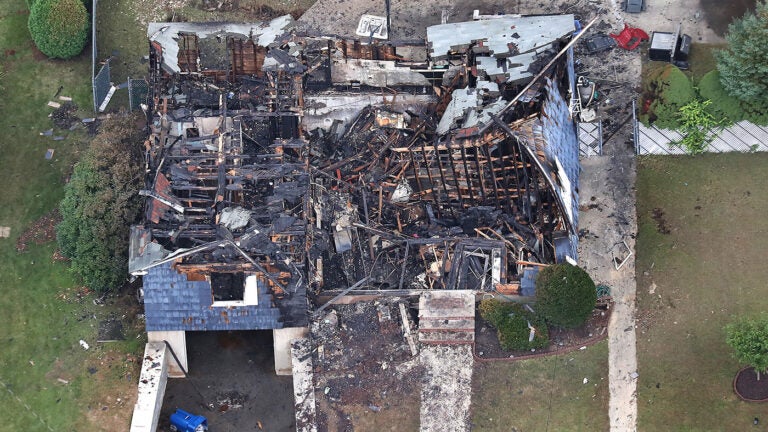 Workers charged with restoring gas service to the Merrimack Valley may be housed in an unconventional place — a cruise ship.
For October and November, the Grand Celebration, owned and operated by Bahamas Paradise Cruise Line, is headed to Boston to potentially house the workers and free up area hotel rooms.
A series of gas explosions and fires killed one person and destroyed homes in Lawrence, Andover, and North Andover on Sept. 13. Roughly 8,600 customers lost gas service at that time. The goal is to have gas service restored to all affected homes by Nov. 19, according to a news release from Columbia Gas on Sept. 21. 
Currently, there's about 1,000 to 1,600 workers split into different crews, according to Scott Ferson, a spokesman for Columbia Gas.
"Not every one of those people need to be housed," he said. "Most of them are local."
However, Ferson said more workers are planned to arrive.
"I think it's important that we have it (the ship)," he said, noting that work is set to ramp up in the coming weeks.
"The housing needs are difficult to estimate as we finalize our restoration plan," according to a statement from Columbia Gas. "Our contractors and employees from outside the area are currently being housed in hotel rooms across the area; we will relocate them if needed to free up hotel rooms for customers whose service is not restored and who do not have temporary heating."
The Grand Celebration planned to head to Boston on Monday, according to a statement on the company's website. 
The ship has a capacity of 1,900 with 750 staterooms and nine passenger decks, according to the website.
A slew of cruise dates have been canceled as a result, according to the company. The company's other ship, the Grand Classica, will take the Celebration's schedule for the next couple of months, the website says.
"We sincerely apologize for any inconvenience that this change of schedule has caused and hope that impacted guests will understand our decision to support a community in need," the site says. "We will do our best to accommodate as many travelers as possible on remaining October and November sailings."
Using a cruise ship to house relief workers is not new, and it's also not the first time the Celebration has helped.
Back in September 2017, the Federal Emergency Management Agency hired the Celebration to house National Guard members after Hurricane Irma brought destruction to St. Thomas, according to USA Today.