Local News
Massachusetts could give final approval to its first two recreational marijuana dispensaries Thursday
But it would still be weeks until sales can legally begin.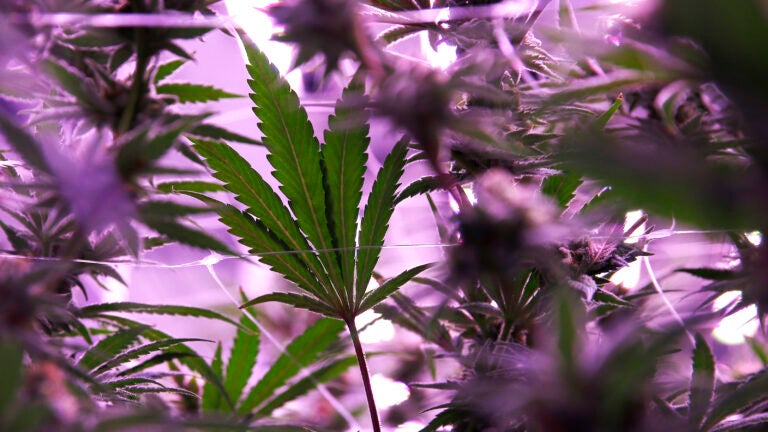 Massachusetts has issued 15 provisional retail licenses to dispensaries hoping to sell recreational marijuana. This week, two dispensaries could get the final go-ahead.
The Cannabis Control Commission is scheduled to vote on final licenses for two existing medical dispensaries that applied to sell adult-use marijuana during the regulatory agency's meeting Thursday, according to an agenda published Tuesday. The dispensaries on the docket are Cultivate, a Leicester dispensary, and New England Treatment Access for its location in Northampton. The commission will also vote on final cultivation and manufacturer licenses for Cultivate.
Cultivate was the first dispensary to get a provisional license back in early July, with NETA following later that month, obtaining provisional licenses to sell adult-use cannabis at both their Northampton and Brookline locations.
While the final licenses are yet another step closer to the point where Massachusetts residents can buy adult-use marijuana, it would be at least another few weeks until sales can legally begin.
"I don't want people to think that since the meeting is Thursday, we'll be open Friday," Norton Arbeláez, the director of government affairs for NETA, said in an interview Tuesday.
State law requires that all adult-use marijuana and marijuana products be tested for contaminants and potency by independent, specialized cannabis laboratories. The CCC has issued provisional licenses to two testing labs — but no such facilities have yet gotten final approval. And the agenda for this week's meeting makes no mention of any plans to issue final licenses to either of the two labs.
"We would hope that they get that on the calendar soon," Arbeláez said, while raising questions about the necessity of "double-testing," since NETA's products have already gone through an identical process under the state's medical marijuana system.
Another issue, according to Arbeláez, is that the CCC needs to give NETA access to the state's seed-to-sale tracking system, in which companies register and tag all of their inventory.
"This is — of course — is a very important event for us procedurally, but it's not the end of the story," he said, adding that his "sincere hope" is for NETA's dispensary in Northampton to be open for adult-use sales before the end of October.
According to the agenda, Thursday's meeting is expected to carry over to the following week "given the extensive agenda." The commission will reconvene Tuesday morning to finish its planned business, which also includes votes on seven provisional licenses for two more dispensaries.
The CCC's next public meeting — its next opportunity to issue more licenses — is scheduled for Oct. 18.
The agency originally targeted July 1 as the day that legal adult-use sales could begin in Massachusetts. Under the legalization ballot measure passed by Bay State voters, limited amounts of marijuana have been legal for adults to possess; however, it remained illegal for anyone to sell, as the state set up its rules and regulations.
Industry experts have always said it would take up to a year for the legal cannabis market to fully get off its feet. However, legalization advocates have become increasingly restless with the continued delays in even a single dispensary opening. While CCC officials say they're trying to make sure they go through the process "the right way," legalization advocates say the agency is understaffed and blame local communities for holding up the process.
"There's definitely light at the end of the tunnel," CCC Chairman Steve Hoffman told reporters last month.
That light might just come two years after Massachusetts voted to legalize the drug in November 2016.