Local
Cambridge author Celeste Ng details misogynistic harassment she and other prominent Asian-American women face
"Targeted harassment from Asian-American men toward Asian-American women over choosing a non-Asian partner or having multiracial children, I discovered, is widespread, vicious, and devastating."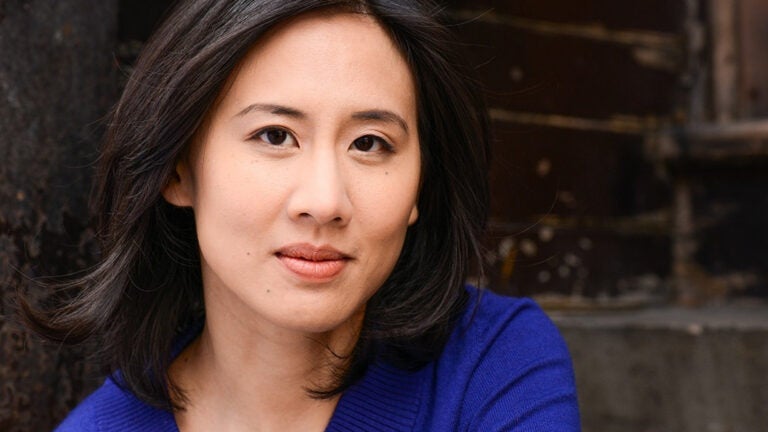 Acclaimed author Celeste Ng detailed the harassment directed at prominent Asian-American women for marrying non-Asian men, herself included, in a piece for The Cut on Friday.
"The men who harass me know three things: I'm Chinese-American, my husband is white, and our son is multiracial. You hate Asian men, they insist; you hate your own child. You hate yourself," the Cambridge-based author wrote. "I once received 27 tweets — calling me everything from "irrelevant" to "liar" to "coward" to "neglectful gaslighting mother" — in 48 hours, from one person."
In the piece, the author of "Everything I Never Told You" and "Little Fires Everywhere" explained she's seen such messages for more than four years, ever since her first novel was published and her family makeup became public knowledge. In August, she decided to share a screenshot of just one of the messages of harassment she's endured — mostly from Asian men.
Remember how a while back we kept hearing about "incels," or as I'd prefer we call them, "men who think they are entitled to sex from women"? That's the neighborhood we're in. Policing women's sexual partners is the warning track.

— Celeste Ng (@pronounced_ing) August 23, 2018
"I'd thought I was alone, or just unlucky, but as I spoke to other women — 13 for this piece — I realized it wasn't just me," Ng wrote for The Cut. "Targeted harassment from Asian-American men toward Asian-American women over choosing a non-Asian partner or having multiracial children, I discovered, is widespread, vicious, and devastating."
Now, Ng said she's calling for "the entire Asian community" to work together to "end the misogynist harassment."
Read Ng's full article at The Cut.