Local
'I have a problem with this obituary': Vermont police chief reacts to family's candid tribute to woman who struggled with addiction
"Make no mistake, no matter who you are or what you look like: Maddie's bell tolls for someone close to you, and maybe someone you love."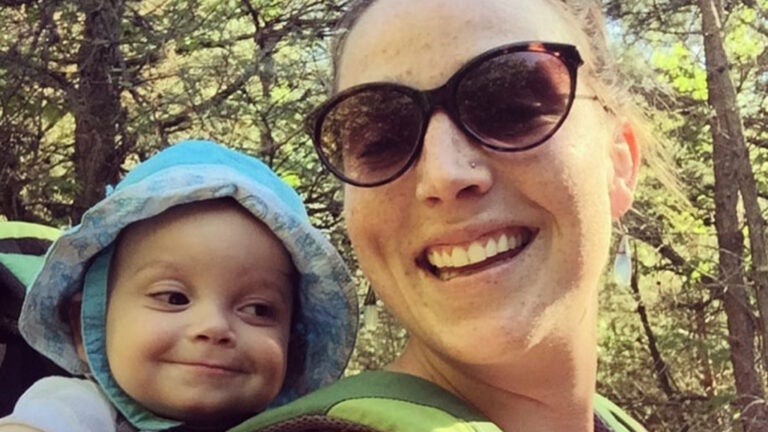 "Gut wrenching."
"Heartbreaking."
"A beautiful tribute."
Those are just a few of the words being used on social media to describe the obituary for Madelyn Linsenmeir, whose family wrote with heartrending honesty about the 30-year-old Vermont native's struggle with opioid addiction.
But a local police chief posted a different kind of reaction on Facebook on Tuesday.
"I have a problem with this obituary," Chief Brandon del Pozo of the Burlington Police Department wrote.
His problem, he said, is that "it's a much better obituary than the rest of us deserve."
"Why did it take a grieving relative with a good literary sense to get people to pay attention for a moment and shed a tear when nearly a quarter of a million people have already died in the same way as Maddie as this epidemic grew?" the law enforcement officer wrote. "Did readers think this was the first time a beautiful, young, beloved mother from a pastoral state got addicted to Oxy and died from the descent it wrought? And what about the rest of the victims, who weren't as beautiful and lived in downtrodden cities or the rust belt? They too had mothers who cried for them and blamed themselves."
Maybe, del Pozo suggested, if people had reacted as they are now to Linsenmeir's obituary and acted "swiftly" and "humanely" earlier on, she and other victims of the epidemic would still be alive.
In 2016, nationwide there were more than 63,600 drug overdose deaths. In Vermont alone that year, the state saw 101 opioid-related overdose deaths.
"Make no mistake, no matter who you are or what you look like: Maddie's bell tolls for someone close to you, and maybe someone you love," del Pozo wrote. "Ask the cops and they will tell you: Maddie's death was nothing special at all. It happens all the time, to people no less loved and needed and human."
The police chief said Linsenmeir, through her family's tribute that is being widely shared, has given the world a final gift — the gift of "focusing our attention for a moment."
"Thank you, Maddie and family," he wrote. "This is what I'm tired of: Arguing with sheriffs about their deputies carrying Naloxone at national conferences. Arguing with corrections officials at home about getting all inmates who need it on medication-assisted treatment early on in their sentence and keeping them on it even after they leave. Getting mocked by reactionaries because I won't arrest desperate people for using non-prescribed addiction treatment meds."
Del Pozo called for more to be done nationwide to address the epidemic, including supporting and starting needle exchanges, halting the requirement of total abstinence in recovery housing, and distributing buprenorphine — an opioid used to treat opioid addiction — at emergency rooms to anyone who presents with an addiction and requests it.
Linsenmeir is "gone," he said, but there are others who still need help.
"Some aren't beautiful," del Pozo wrote. "Others look nothing like you. Some are like Maddie's twin, and have little children too. They are all human beings and they need our help. Go. Get to work. We still need to earn the feelings her obituary inspired in us. We should have felt them years ago."
Read his full post below:
https://www.facebook.com/BrandondelPozo96/posts/10156207487893863