Local
Boston police announce 6 arrests at the Red Sox victory parade
Overall, police appeared pleased with the crowd's behavior.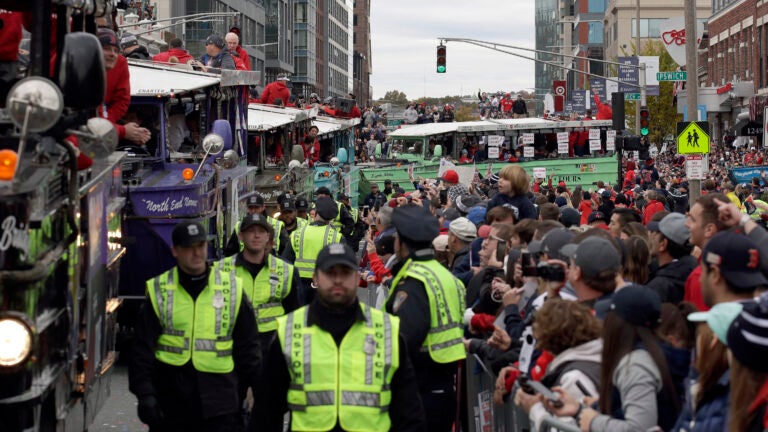 Boston police said a total of six people were arrested Wednesday related to the Red Sox World Series victory parade.
"Commissioner [William] Gross is happy to report that the large majority of fans attending the Red Sox World Series Championship Parade celebrated and enjoyed the day in a respectful and responsible manner," the department said in a statement.
Here were the six arrests:
A 17-year-old Somerville male was arrested near West and Tremont streets and charged with unlawful possession of a firearm and possession with intent to distribute both Class B and D narcotics.
A 20-year-old New Hampshire man was arrested near 3 Center Plaza and charged with drinking in public.
A 19-year-old Rhode Island man was arrested on City Hall Plaza and charged with being a minor in possession of alcohol.
Patrick Connolly, 19, of Sandwich, was arrested near 540 Boylston St. and charged with assault by means of a dangerous weapon.
Two 19-year-old Boston women were arrested near 164 Endicott St. and charged with disturbing the peace.