Local
Police: 19-year-old arrested for striking man on duck boat with a beer can during Red Sox parade
"The victim was not injured," police said.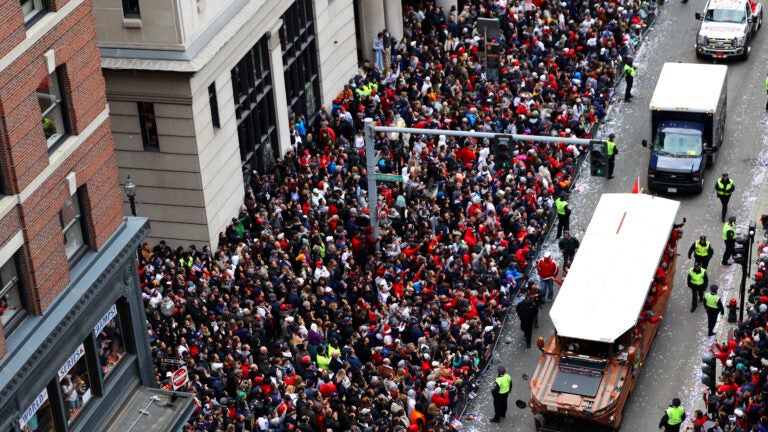 A 19-year-old Sandwich man was arrested Wednesday during the Red Sox World Series victory parade after authorities say he struck someone riding one of the duck boats with a beer can.
Boston police said in a statement that Patrick Connolly is charged with assault and battery by means of a dangerous weapon and disorderly conduct.
He was arrested around 11:40 a.m. in the area of 560 Boylston St. after police say officers observed him throw "an unopened can of beer at one of the Duck Boats, striking an adult male party on board."
Police did not identify the victim in the incident.
"The victim was not injured," they said.
Connolly will appear in Boston Municipal Court.