Local
Massachusetts just gave final approval to 2 marijuana labs. Here's what that means for dispensaries opening.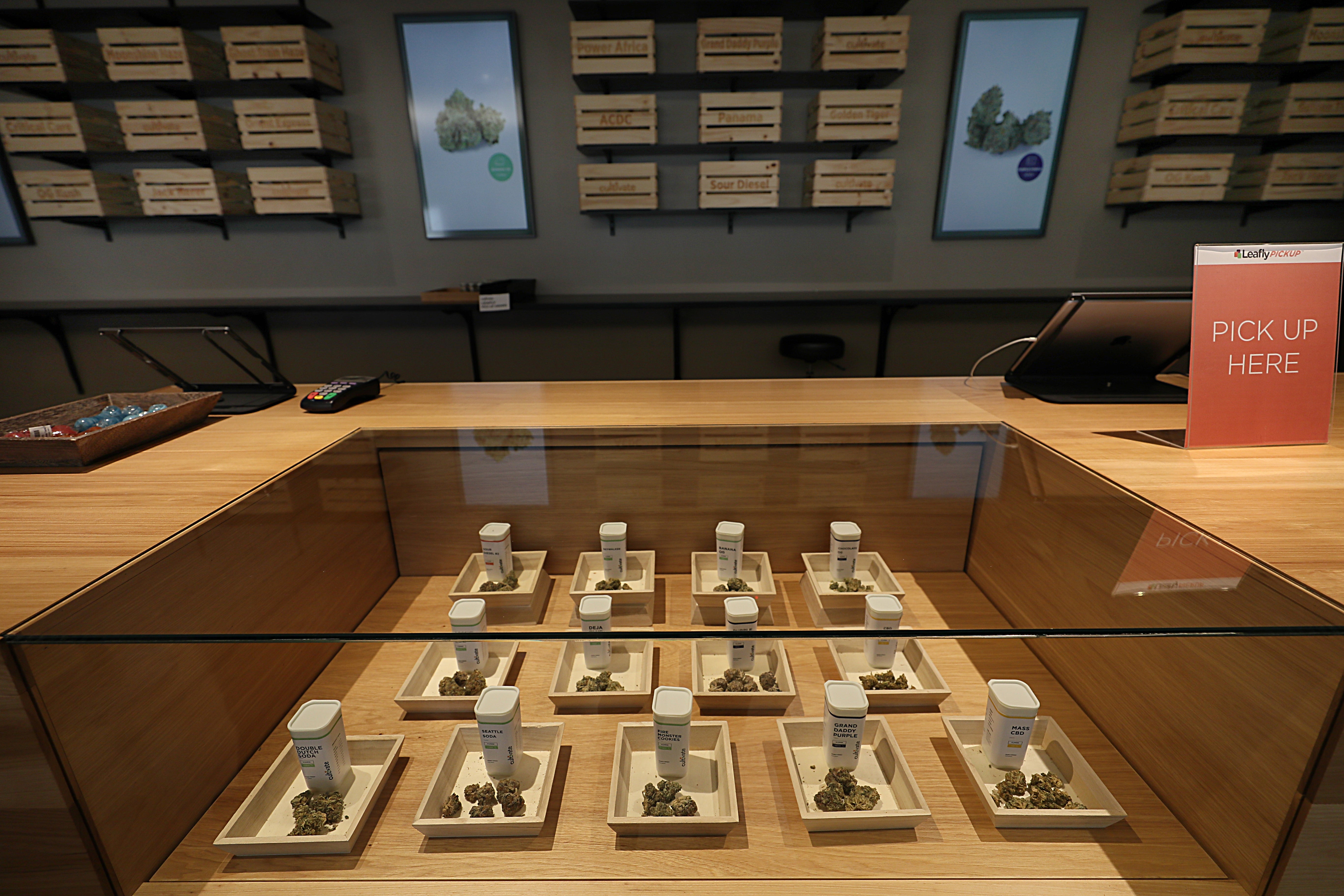 Just a few, last, final steps to go.
Almost exactly two years to the day since Massachusetts voted to legalize recreational weed, the Cannabis Control Commission gave final authorization Wednesday for two marijuana testing laboratories to begin operations.
Because dispensaries and other marijuana businesses must have all of their products independently tested for potency and safety before hitting the market, the agency's two "commence operations notices" for the labs are a crucial, penultimate step before adult-use pot sales can begin in the Bay State.
"When Massachusetts voters legalized adult-use cannabis, they communicated a desire to purchase products that are safely regulated and properly tested," Shawn Collins, the executive director of the CCC, said in a statement Wednesday. "The Commission has done scrupulous due diligence to make that vision a reality and ensure licensed independent testing labs maximize public health and public safety."
The two labs that received the notices to commence operations were CDX Analytics in Salem and MCR Labs in Framingham, both of which already test medical marijuana in Massachusetts. Both CDX Analytics and MCR Labs received final licenses to test recreational marijuana in mid-October.
The final notices issued Wednesday mean that the two labs have satisfied final conditions for opening, passed inspections, fingerprinted workers, and become established in Metrc, the state's mandatory retail marijuana seed-to-sale tracking system, according to the CCC.
Still, the labs won't begin operations tomorrow.
The CCC's authorization says the labs must wait "a minimum of three calendar days to coordinate opening day logistics with their host community, local law enforcement, marijuana establishment colleagues, and other essential stakeholders before adult-use operations begin."
So far, three retail dispensaries in Massachusetts have been granted final licenses, but none of them have received "commence operations" notices. The CCC said Wednesday that, prior to obtaining such a notice, final licensees — whether they be retail shops, product manufacturers, or cultivation facilities — must submit their existing inventory to the labs to begin testing.
The fact that dispensaries will also have to take at least three days to coordinate their openings when they do get final authorization suggests it will still be at least another week before the first recreational marijuana sales begin in Massachusetts.
CCC Chairman Steve Hoffman told reporters after the agency's meeting last Thursday that the state's first retail store could open in the "next week or two," though he placed the final decision on the dispensaries.
"Frankly, we issue a certificate of 'commence operations,' it's not our decision when the store opens," Hoffman said, according to MassLive. "It's the licensees' decision. But we're going to have these certificates of 'commence operations' done in the next week or two."
Representatives for the first two dispensaries to get final retail licenses last month — Cultivate in Leicester and NETA in Northampton — told The Boston Globe on Wednesday that they're ready to open, but that they're still waiting for CCC officials to conduct final inspections at their stores, which they expect to happen soon.
"As far as I know, we've gone through everything and checked the boxes," Sam Barber, the president of Cultivate, told the Globe. "Obviously, we'd like to open as soon as possible."
Hoffman has maintained for months his projection that adult-use sales will begin in "late summer to early fall." A week into November, we're really pushing the definition of "early fall."