Local
Here's a look inside one of the recreational marijuana dispensaries opening soon in Massachusetts
The Northampton store expects to begin adult-use sales the Tuesday before Thanksgiving.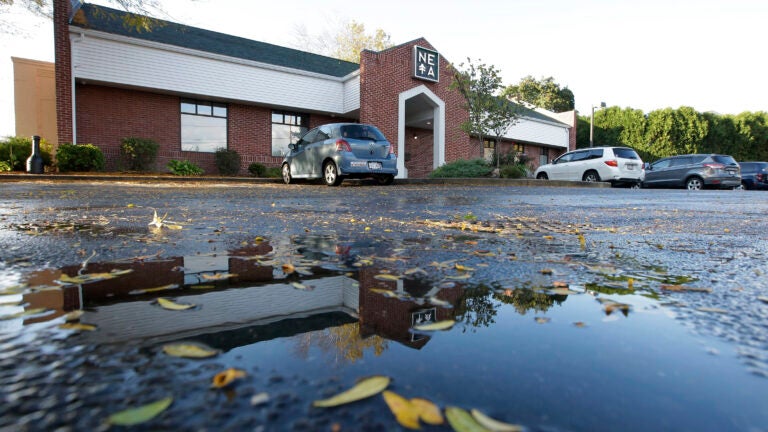 Update: The Cannabis Control Commission has authorized two dispensaries to begin recreational marijuana sales.
NETA plans to begin selling marijuana and marijuana-infused products to adults over the age of 21 on Tuesday, Nov. 20.
Original post below:
It's been two years in the making, but Massachusetts is on the verge of a historic milestone.
With "commence operations" notices recently issued for two marijuana labs, it's likely only a matter of days before the state's first recreational cannabis shop opens for business.
Two medical marijuana dispensaries — Cultivate in Leicester and New England Access Treatment, or NETA, in Northampton — became the first Bay State establishments to get their final retail licenses last month. However, the dispensaries can't open until they get their inventory tested by the aforementioned labs and obtain "commence operations" notices from the Cannabis Control Commission.
"We have every indication that it will be before the Thanksgiving holiday," Norton Arbelaez, the director for government affairs for NETA, told Boston.com.
The Boston Globe recently previewed the legal marijuana-buying experience at Cultivate. So here's an inside look at NETA. As Arbelaez notes, visiting the dispensary is pretty much as far as it gets from buying the drug on the black market.
The space inside NETA is divided between medical marijuana on the left and recreational-use sales on the right. And according to a document posted by the CCC, customers approach a podium upon entering the Conz Street store to "ensure proper guidance around the retail operation."
For both medical and adult-use sales, NETA also offers an express line for customers who know what they want, as well as a "full service" option for those who might have questions about the different products or strains. They also offer private consultation rooms and (as required by state law) consumer education materials.
Prospective customers can also take an online virtual tour of the Northampton store.
According to Arbelaez, NETA sells more than 130 different types of marijuana products, including flower, edibles, concentrates, waxes, cooking oils, and pre-rolled joints. Combined with their sleek, integrated interior aesthetic, he describes the experience as "a feel unto itself" — the shopping experience, that is.
"We're there to create a warm, secure, welcoming environment," Arbelaez said.