Local News
Top spending Massachusetts PACs linked with labor unions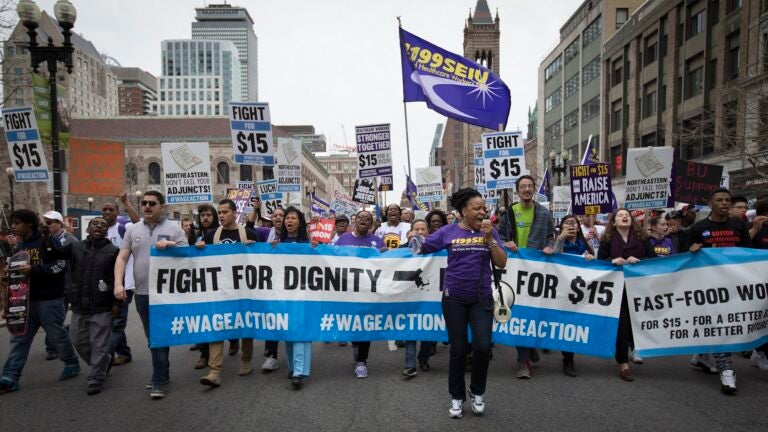 BOSTON (AP) — Eight of the top ten Massachusetts political action committees that spent thousands in the months leading up to Election Day were representing the interests of labor unions.
The top-spending PAC from Jan. 1 to Oct. 31 was the 1199 SEIU MA PAC, associated with the union representing tens of thousands of health care workers throughout the state. The union reported spending more than $428,000 according to the state Office and Campaign and Political Finance.
Other top spending PACs represented laborers, retired public employees, electrical workers, pipefitters, the Teamsters, and ironworkers.
The only two non-union PACs in the top ten were the Committee for a Democratic House and the Massachusetts Dental Society PAC.
PACs are formed to support or oppose candidates, and may contribute up to $500 each year to candidates.