Local
Friends and family mourn the mother and father killed by holiday train in Wareham
The 33-year-old woman and 36-year-old man were fatally struck by the Christmas-themed train on Saturday night.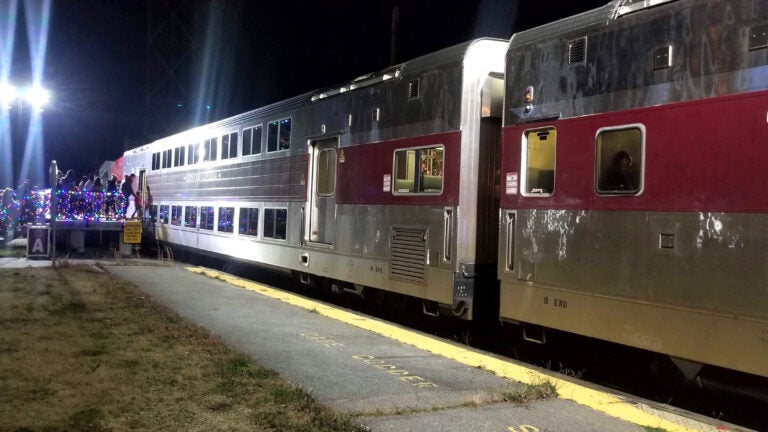 The two pedestrians who were fatally struck by a holiday-themed train in Wareham on Saturday were the parents of three children.
The 33-year-old woman and 36-year-old man were walking along the Cape Maine Line when they were hit around 7:29 p.m. Their names have not been released by authorities, but Leo Gaudette told The Boston Globe the two victims were his daughter, Melissa Gaudette, and the father of her three children.
"We have three children who lost their parents last night, and that's what we're dealing with right now," he told the newspaper.
The three children are now staying with Leo Gaudette in Wareham, according to the Globe.
Authorities say the woman and man, both residents of Wareham, were on the tracks when they were struck by the Cape Cod Central Railroad train on a "isolated stretch of track" behind Minot Avenue.
According to the railroad company, the train out of Buzzards Bay was running a "dress rehearsal night" for its holiday-themed ride. The train was filled with first responders and their families, and about 200 of the 355 passengers onboard were children.
The Plymouth District Attorney's office said in a statement that the conductor attempted to stop the train and activated the emergency braking system before the woman and man were hit.
"Our hearts go out to the families," Cape Rail President Christopher Podgurski said in a statement on Sunday.
Brendan Akusis, who identified himself as a friend of the two parents, told WHDH that when he saw the police response to the train tracks he never imagined his friends were the ones who were hurt.
"It's bad," he told the station. "I just grieved. They are in a better place now."
None of the passengers on the train were injured, and an investigation into the crash is ongoing.