Local News
Here's how much recreational marijuana you can legally buy at once in Massachusetts
Pot may be legal now, but there are limits to how much you can buy at one time.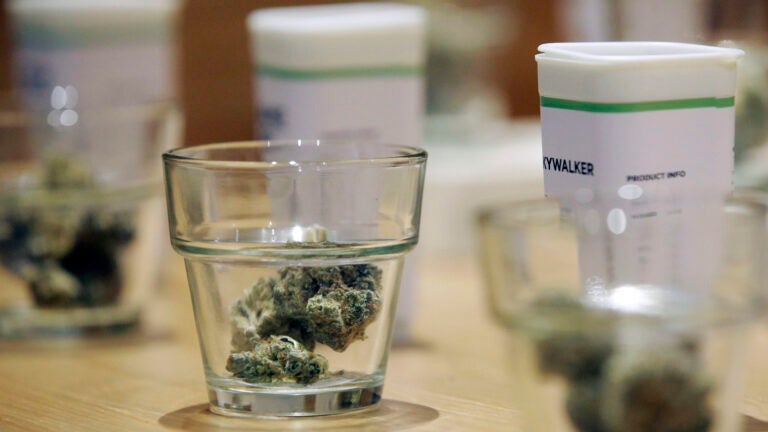 Two Massachusetts dispensaries began selling recreational marijuana Tuesday and more will join them soon, but that doesn't mean you can just stock up as much as you want.
According to state law, retailers can only sell up to an ounce of marijuana or five grams of marijuana concentrate in a given transaction. That's the same amount a person can legally possess in public, but you can have up to 10 ounces at home.
Recreational edibles can only have up to five milligrams of tetrahydrocannabinol, or THC, per single serving. And if multiple servings are sold together, the total package can't have more than 20 single servings, or 100 milligrams of THC.
Especially in the early going, some dispensaries may also impose their own limits to keep up with the exceedingly high demand. New England Treatment Access in Northampton, for example, limited customers to an eighth ounce of marijuana flower on Tuesday to make sure there was enough to go around (the same equivalent restriction didn't apply to edibles and other marijuana-infused products). The company has said it will reevaluate that self-imposed limit on a daily basis.
It should be noted, too, the state's medical marijuana program has an entirely different set of rules and regulations.
And again: To buy any recreational marijuana, you have to be at least 21 with a valid ID.