Local
A Lowell woman went holiday shopping — and ended up millions of dollars richer
Neang Peov was eating lunch at the Natick Mall when she decided to test her luck.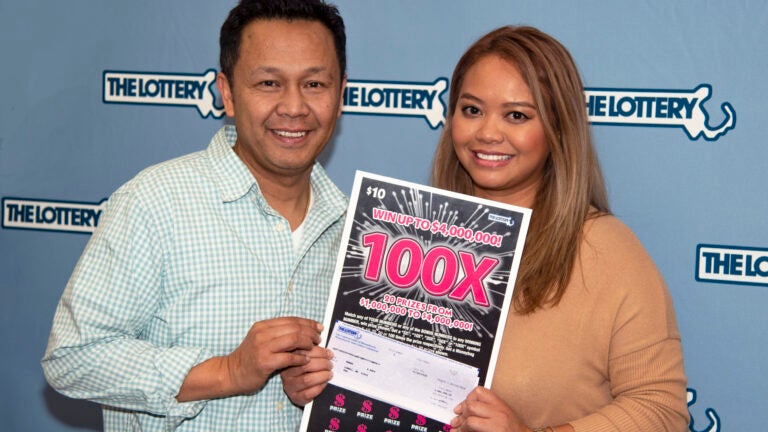 While starting her holiday shopping at the Natick Mall over the weekend, one Massachusetts woman decided to add some lottery tickets to her purchases for the day — and ended up scratching off a $4 million prize.
Neang Peov, of Lowell, was eating lunch with her husband, Brunith, in the food court when she spotted the Happy Corner store and decided to try her hand at some scratch tickets, according to a press release from the Massachusetts State Lottery.
After she scratched off her $10 "100X" instant ticket, she became the second $4 million prize winner in the state since sales for the game began on June 19, the release said.
She claimed the prize with her husband at lottery headquarters on Monday morning and chose the cash option for a one-time payment of $2.6 million (before taxes).
Peov told officials she plans on using the money to pay off the couple's mortgage and invest in retirement, according to the release.
Happy Corner will receive a $40,000 bonus for the sale, the release said. Three additional $4 million prizes and 10 $1 million prizes are still up for grabs in the "100X" game.