Local
Here's where the first recreational marijuana shop in Boston will 'probably' open, according to Marty Walsh
"We'll get it done."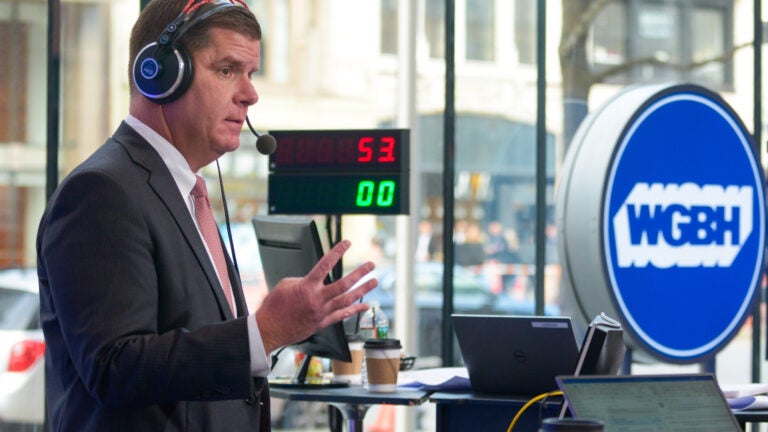 If Boston residents want to legally purchase recreational marijuana, they're currently in for a bit of a drive.
The first two marijuana dispensaries open to sell the drug to all adults over 21 are located in Leicester and Northampton, both of which are at least an hour drive away. And the next few shops poised to begin adult-use marijuana sales aren't much closer (the nearest would be in Salem).
Given that more than 62 percent of Boston voters voted to legalize recreational marijuana in 2016, some residents may be understandably eager to know when — and where — they will be able to actually legally buy the substance within the city's borders.
Mayor Marty Walsh says they're coming.
In an interview Friday on WGBH's "Boston Public Radio," the Boston mayor said the city has received 50 applications from various prospective cannabis companies and signed four host community agreements.
Walsh says the city's first retail pot shop will open "probably around the North Station area," referring to Ascend, a cannabis company run by Andrea Cabral, a former Suffolk Country sheriff and state secretary of public safety.
Ascend is planning to open a recreational marijuana dispensary in a five-story building at 272 Friend St., near TD Garden. According to Cabral, two of the floors will be used for retail. While Walsh said Friday that he thought the shop could open as soon as "early next year," Cabral told WGBH in an interview Thursday they probably wouldn't be open until "late fall 2019."
"We'll get it done," Walsh, who opposed the 2016 legalization ballot measure, said Friday.
According to the mayor, the other three neighborhoods where marijuana retailers have reached host community agreements are Allston, Jamaica Plain, and the "South End-Roxbury line."
After signing a host community agreement, potential marijuana businesses in Boston must next get approval from the Zoning Board of Appeals before they proceed onto the state licensing process with the Cannabis Control Commission. According to Walsh, companies can't start renovations until they get ZBA approval.
Walsh said the reason the process in Boston had been relatively slow-going was because the city has both put an emphasis of selecting applicants through the state's equity program, as well as dealt with opposition to marijuana businesses from some neighborhood groups.
"There are neighborhood organizations that don't want it in their backyard, but the voters voted for it," he said, later adding that "we're going to do everything we can to make sure equity's part of the applications here. … What that means is people of color having a real stake in these companies and not having these companies coming from all over the country to Boston."