Local
Celeste Ng calls out YouTube for failing to initially take down account using her name and photo to share racist videos
"Someone is using my name and my photo to post hateful, racist videos, but you say this isn't impersonation? Let me spell it out for you."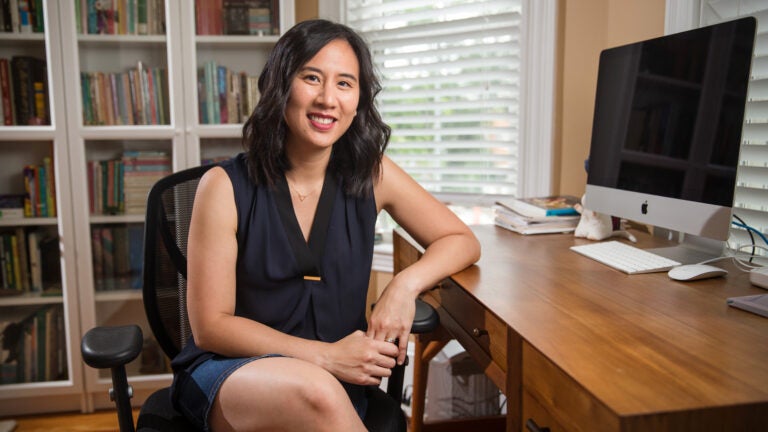 If you've reported online harassment or abuse and received no response from the social media company, Cambridge-based author Celeste Ng wants you to share your experience.
The acclaimed author of "Everything I Never Told You" and "Little Fires Everywhere" shared on Twitter that she'd recently discovered a YouTube account that was using her name and photo and posting racist videos.
So someone is pretending to be me on @YouTube, using my name & photo and posting racist videos. Anyone know how to report this? https://t.co/xPqhI2HObg

— Celeste Ng (@pronounced_ing) December 5, 2018
She said she reported the account for impersonation, but on Thursday morning she gave an update to her followers that she was told by YouTube that it did not meet the company's "impersonation reporting guidelines."
"You have GOT to be kidding me, @YouTube," Ng wrote. "Someone is using my name and my photo to post hateful, racist videos, but you say this isn't impersonation? Let me spell it out for you."
I don't like shaming companies publicly but you know what? Let's make an example of this. Someone is impersonating me online and @YouTube refuses to enforce its own terms of service and do anything about it. https://t.co/OyOLLsoY4j

— Celeste Ng (@pronounced_ing) December 6, 2018
Ng illustrated the account's use of her photo from the dust jacket of one of her books.
She also said that there's "a long history of men harassing" her and other Asian women online, which she wrote about for The Cut in October.
The author's tweets caught the attention of Massachusetts Congresswoman Katherine Clark, who weighed in on the issue.
When terms of service are insufficient, ignored or inconsistently enforced, victims of online harassment have little recourse. You shouldn't have to be a famous author or a Member of Congress to get platforms to do the right thing. Do better @YouTube https://t.co/ictVxqgQ0i

— Katherine Clark (@RepKClark) December 6, 2018
By mid-morning, the account was removed from YouTube, and the company responded to Ng apologizing for not removing it sooner.
Hi Celeste, this clearly violates our impersonation policy and we've removed the channel. We apologize for not doing it sooner!

— YouTubeInsider (@YouTubeInsider) December 6, 2018
Ng acknowledged that she has a unique position and "megaphone" to speak about the lack of response she initially received, pointing out that most people encountering harassment online don't have the platform she does.
"We see this over and over: people report obvious harassment, abuse, and other behavior clearly in violation of companies' *existing terms of service* and those internet companies throw up their hands," Ng added, urging others to share their experiences with reporting harassment. "How many of you have reported threats and been told it didn't violate [terms of service]? Yup."
I cannot emphasize this enough: a good first step in protecting users, decreasing harassment, and fighting hate speech and abuse is INTERNET SERVICES ENFORCING THEIR OWN EXISTING TERMS OF SERVICE. Looking at you, @youtube @twitter @facebook.

— Celeste Ng (@pronounced_ing) December 6, 2018
https://twitter.com/pronounced_ing/status/1070662403757608961