Local
Marathon bombing survivor Adrianne Haslet says she needs surgery after being hit by car in Back Bay
"I'm completely broken."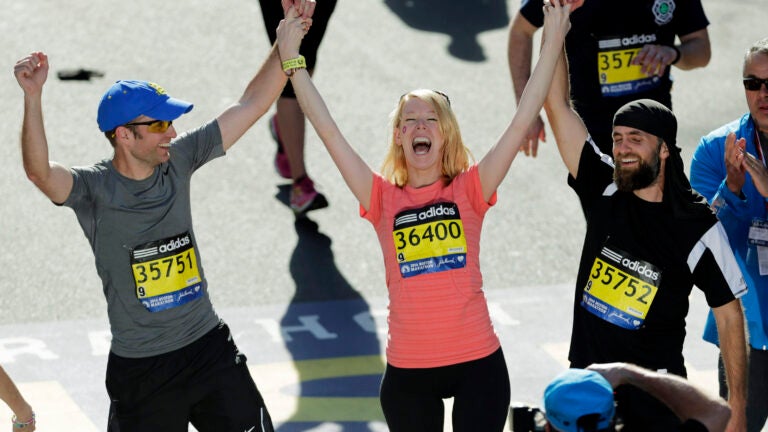 A survivor of the Boston Marathon bombing is in the hospital after she says she was struck by a car while crossing Comm. Ave. in Back Bay on Saturday.
Adrianne Haslet shared a photo on Instagram of herself in a hospital bed, writing that she was in a crosswalk when she was hit.
"Thrown into the air and landed, crushing the left side of my body," she wrote on Sunday. "Yesterday. I'm completely broken. More surgery to come."
According to Boston police, a crash occurred on Saturday around 7:15 p.m. near 311 Comm. Ave. The driver remained at the scene and was cited for failing to stop for a pedestrian in a crosswalk.
On Monday morning, Haslet gave an update to followers in her Instagram story.
"The outpouring of support has been amazing and I'm really scared and heading into my next surgery," she said. "I don't know how many more there will be.
"I can feel your love and support and I just want to say thank you," she added. "I'm really scared, but I think I'm in good hands."
Haslet, a ballroom dancer, was one of the 17 people who lost a limb in the 2013 attacks. She has since continued to dance and run, appearing on "Dancing with the Stars" and crossing the finish line of the 2016 Boston Marathon as a runner. She ran the race again in 2018, but the soaking rain and cold prevented her from finishing.
In recent days and months, Haslet has shared photos on Instagram of herself in running gear around Boston, indicating that she planned to run the 2019 Boston Marathon.
https://www.instagram.com/p/BsQmLK8Bkw7/