Local
Here are the MBTA's proposed fare hikes for 2019
Read the full list.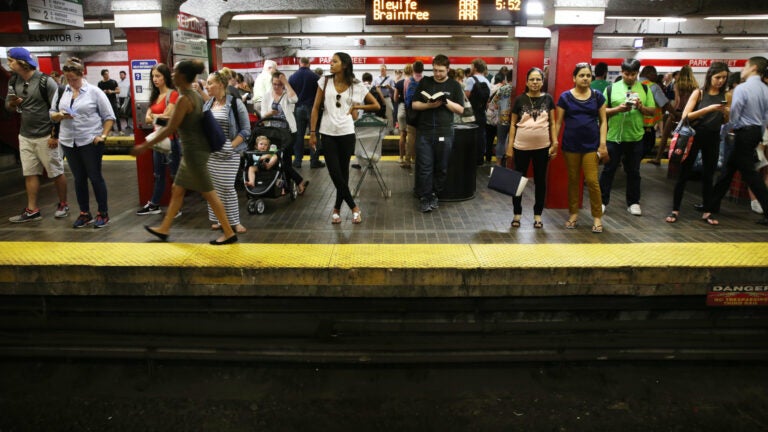 The MBTA's proposed fare changes could be good news for commuters who take the Hingham/Hull ferry to Logan airport.
Less so for those who use the transit agency for virtually any other mode of transportation.
As anticipated, the MBTA unveiled its proposed 2019 fare changes Monday, which would amount to an across-the-board increase of 6.3 percent and take effect this July. The proposal includes increasing CharlieCard rates for one-way train and bus trips by 10 and 15 cents, respectively, as well as raising the price of a monthly MBTA pass to $90, an increase of $5.50.
The hikes also hit one-way trips and nearly all monthly passes on the commuter rail. For farther trips to and from cities like Worcester, Gloucester, or Providence, monthly commuter rail passes would go up by $25 or more.
If approved, the proposed changes would be the first fare increase since 2016 — and the fourth since 2012. State law allows the MBTA to raise fares no more than 7 percent once every two years.
"While the MBTA continues to focus on controlling costs and growing non-fare revenue, this proposed increase, which is in line with the rate of inflation in the Boston area, is necessary for the Authority to continue making system investments to improve service," the agency says on its website.
The MBTA is planning to hold a number of community hearings in the Boston area — as well as public meetings in Framingham, Woburn, and Boston — before the agency's Fiscal and Management Control Board votes on the proposal in March.
Read the full list of proposed fare changes below:
MBTA proposed fare changes by on Scribd
The Boston Globe has more on the MBTA's reasoning for the fare hikes, as well as the reaction from local transportation experts.