Local
Boston City Councilor Michelle Wu: MBTA fares should be eliminated
Wu wrote an opinion piece for The Boston Globe in response to the MBTA announcing proposed fare increases.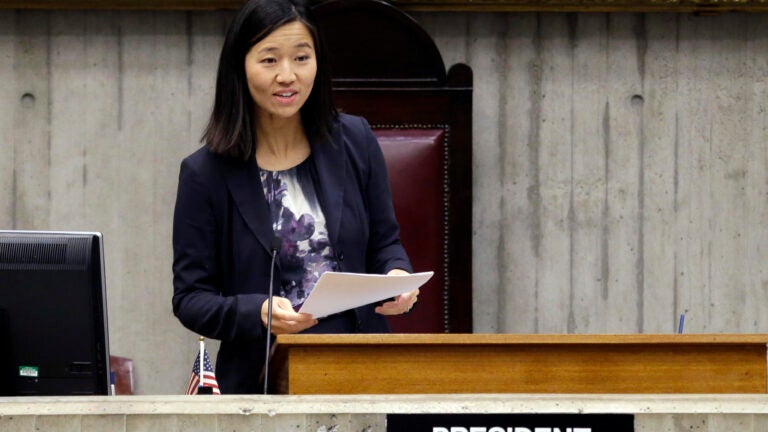 In response to the MBTA's recent announcement of proposed fare hikes, one at-large Boston city councilor suggests that eliminating public transportation fares is what needs to happen.
In an opinion piece for The Boston Globe, Michelle Wu says "we can't afford another round of MBTA fare increases."
"Raising the cost of public transit would burden residents who can least afford transportation alternatives and punish commuters who are doing the most to ease traffic and improve air quality," she wrote. "But the heaviest cost is that focusing on whether to raise or maintain fares distracts from what should be our larger goal: free public transportation. We need bold proposals to make public transit the most reliable, convenient, and affordable transportation option."
About 100 cities globally have dropped fares and found other ways to pay for public transportation, according to Wu. She added that the future of the Earth's climate depends on aggressive public transit expansion "as a baseline," in conjunction with transitioning completely to renewable energy and "widespread electrification."
Imposing fare increases means MBTA ridership would drop, she wrote, noting that the MBTA predicts a 1.3 percent decrease, as reported by the Globe.
"Eliminating financial barriers must be one of the big ideas we explore, because geographic mobility underlies economic mobility," Wu wrote, adding that it's more than just taking cars off the road. In other cities, free public transportation has helped open opportunities for seniors, young people, and low-income residents. "In a city and region where income inequality and racial disparities reflect our geographic segregation, cost and unreliability of public transportation adds an additional barrier for youth, people of color, and everyone who has been left out of the prosperity of our city. Removing this barrier would unleash the full potential of our workforce and talent from every neighborhood."
Read Wu's full piece at The Boston Globe.