Local
'I wish I had died back then,' driver in deadly Sweet Tomatoes crash says in jailhouse interview
Bradford Casler, 57, is a few months into a four-year prison sentence for the 2016 crash that killed two people.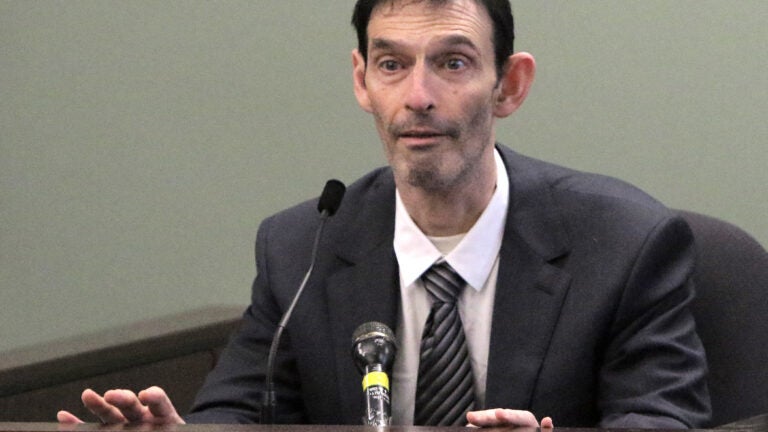 In his first interview since beginning his four-year prison sentence, Bradford Casler, convicted in the deadly crash at Newton's Sweet Tomatoes restaurant, spoke of remorse and how he wishes his own life had ended that tragic night.
"I wish I had died back then," the 57-year-old told WBZ's Cheryl Fiandaca.
Casler was convicted of motor vehicle homicide in the March 2016 crash that killed Gregory D. Morin, 32, of Newton, and 57-year-old Eleanor Miele, both of whom died at the scene. Seven other people were seriously injured when Casler's SUV slammed into the eatery. Asked if he wasn't feeling well that day, Casler declined.
"No, because if I was not feeling well, I would not have been on the road," he said.
Casler said he thinks about the crash all the time.
"Because of me, because of some unexpected and unintentional act, these people are hurt and two people have perished," he told Fiandaca, "so I think about that 24 hours a day."
Casler's attorney, Thomas Giblin, argued that his client's multiple sclerosis caused him to have a medical episode resulting in the crash. Giblin said the incident wasn't a crime, but an accident, while prosecutors argued that it was reckless of Casler to drive with multiple sclerosis. Casler is currently in the Billerica House of Corrections, according to WBZ. He's three months into his sentence.
Casler said he wishes he had spoken with his doctors 10, 20, or 30 years ago about driving, adding that it "never came up."
"Without hearing from my doctors saying this or that, you think you're doing OK or you believe you are," he said.
Giblin called it a "tough" and "emotional case."
"It's a shame that he was put in jail to serve four years as someone with a disability like that, and it slaps every person who has a disability in the face," he said.
Casler said he "might've shown more empathy for the families" when speaking about what he may have done differently.
"I can't change it," he said. "All I can do is try to move forward and I hope for their benefit they can also."
Casler is appealing his sentence, WBZ reports. Morin's wife said she believes the result was "more than fair," while Miele's family declined comment to the station.
Watch the full interview:
https://www.youtube.com/watch?v=P13qRdUTy-M