Local
Police: 21-year-old from Los Angeles only arrest during 2019 Super Bowl celebrations in Boston
He is facing three charges including malicious destruction of property.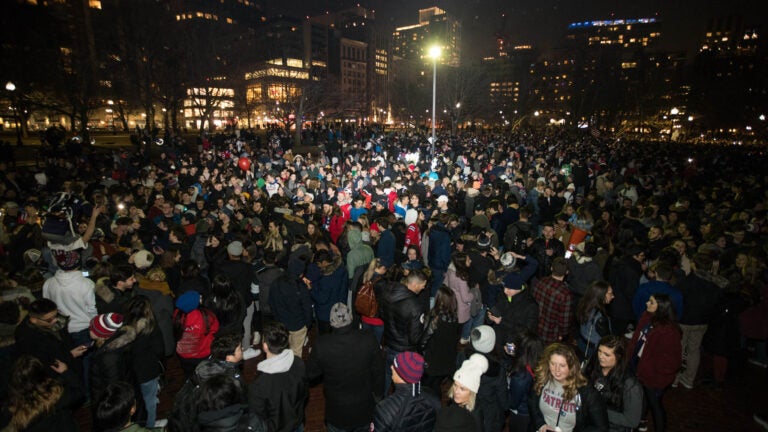 Only one person was arrested Sunday night as revelers took to the streets of Boston to celebrate the Patriots beating the Rams in Super Bowl LIII, according to Boston police.
Police said officers took 21-year-old Vincent Bredice, of Los Angeles, into custody around 11:30 p.m. after they observed him climbing a tree on Boston Common.
"The suspect was advised multiple times to climb down off of the tree, but the suspect gave officers the middle finger before continuing his ascent up the tree," police said. "The suspect kicked multiple branches off of the tree while drinking an alcoholic beverage."
Bredice was eventually "removed" from the tree, according to police. He was charged with malicious destruction of property, disturbing the peace, and drinking in public.
The department said it was "proud" that just one arrest had to be made, and thanked "all who celebrated." 
Watch the celebration on the Common:
https://www.facebook.com/boston/videos/822681294746910/?notif_id=1549253180014142&notif_t=live_video_explicit