Local News
Salem marijuana dispensary is temporarily halting recreational sales
ATG says its inventory data had "become corrupted" in the state's seed-to-sale tracking system.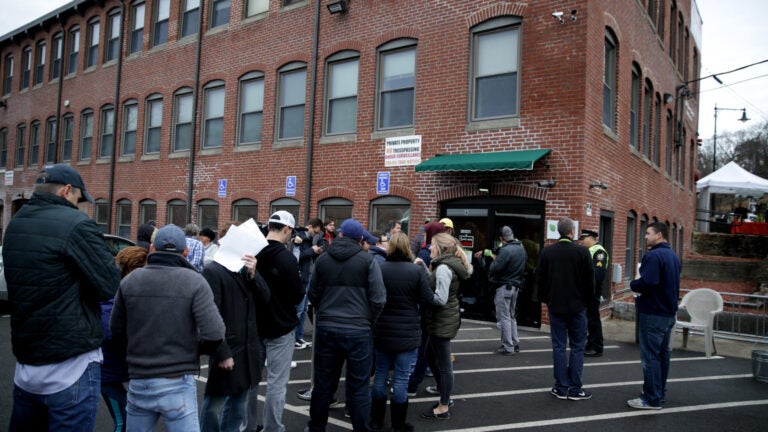 Boston-area residents may have to travel a bit farther than usual if they want to make a recreational marijuana purchase anytime soon.
Alternative Therapies Group announced Tuesday that it is temporarily halting adult-use marijuana sales at its Salem store due to an inventory tracking glitch. The 50 Grove St. dispensary became the third Massachusetts establishment — and the first in the eastern, more populated part of the state — to begin recreational marijuana sales in December.
Chris Edwards, the executive director of ATG, wrote in a blog post Tuesday that the dispensary's inventory data had "become corrupted" in the state's real-time, "seed-to-sale" tracking system, Metrc.
"This is preventing us from transferring recreational inventory from our cultivation and product manufacturing facility (or from third-party vendors) into the Salem dispensary," he wrote. "The METRC support team and the Cannabis Control Commission have been working hard to correct the problem, but it is a time-consuming and complex process."
According to Edwards, there is currently no timeline for when the issue will be resolved.
Shawn Collins, the executive director of the CCC, says that Metrc "remains fully functional" and that the problems being experienced by ATG are the fault of the dispensary.
"Alternative Therapies Group's adult-use supply issues are the result of improper inventory management practices and the challenges are limited to their operations," Collins told Boston.com in a statement.
All recreational marijuana dispensaries are required to use the online Metrc system.
"The Cannabis Control Commission remains confident in the tracking system's ability to detect discrepancies in the data, which licensees upload, that signal when potential public health and safety risks may exist," Collins said. "To prevent diversion, the sale of contaminated products, and other issues, Commission investigators will continue to regularly inspect marijuana establishments to ensure they tag, upload, and trace all inventory correctly."
ATG does remain open for medical marijuana patients "until further notice," but is "temporarily out of flower," according to the company's website. The company also sells marijuana-infused edibles and concentrates.
In order to limit lines and traffic around the store, ATG had required adult-use customers to make an appointment to enter the Salem dispensary, but as of Wednesday morning their online reservation system was unavailable. Edwards noted Tuesday that even people who had previously scheduled a visit would not be able to make a recreational marijuana purchase until the problem is fixed.
"We deeply regret that we will not be able to honor recreational customers, even those with scheduled appointments, until further notice," he wrote.
Three months since recreational marijuana sales began in Massachusetts, there are now nine adult-use dispensaries open in the state. However, only two — ATG in Salem and Temescal Wellness in Hudson — are currently up and running east of I-495.